meet your specialist trainer David Swindells
Bark Busters Home Dog Training in Lincoln
Hi I'm David, Bark Busters Dog Training Lincoln. My professional career with Bark Busters started after owning dogs for many years and having problems with a number of dogs myself. When I had difficulty with dogs I found that everybody had advice but none of it worked for my dogs. I bought training books and spent a fortune on various recommended dog trainer equipment which promised to fix the problem. Looking for the quick fix to my dogs problems, but they all stopped working after a while. I got used to other dog owners looking at me as they walked past with their well behaved dog whilst I struggled to keep mine under control - believe me I've been there!! I wish I had found the Bark Busters behaviour methods then! Aggression to people, dogs and cats, jumping up, barking, pulling and lunging on the lead, not coming back when called and just plain behaving badly are all problems that our system can stop in a gentle, effective and permanent way. The system works by finding out why your dog acts the way it does and then showing you how to alter your dog's behaviour in a way he will understand, using voice tone and body language; seeing you as the leader and wanting to please you. It really does work well and quickly too, as you can see from my client's testimonials. The additional peace of mind of the
12 months or life of the dog guarantee
is a great reassurance for you. If you find problems reoccurring, or other problems developing, then you have ongoing support from me (unlike all that expensive quick fix equipment I bought!). Checking out my webpage is the first step to correcting your dog's behaviour - take the next step and send me an email or phone me and we can start to work together to get the dog you want.
Expert Dog Training and Behaviour Covering Lincoln
Visit David's
Dog Training Website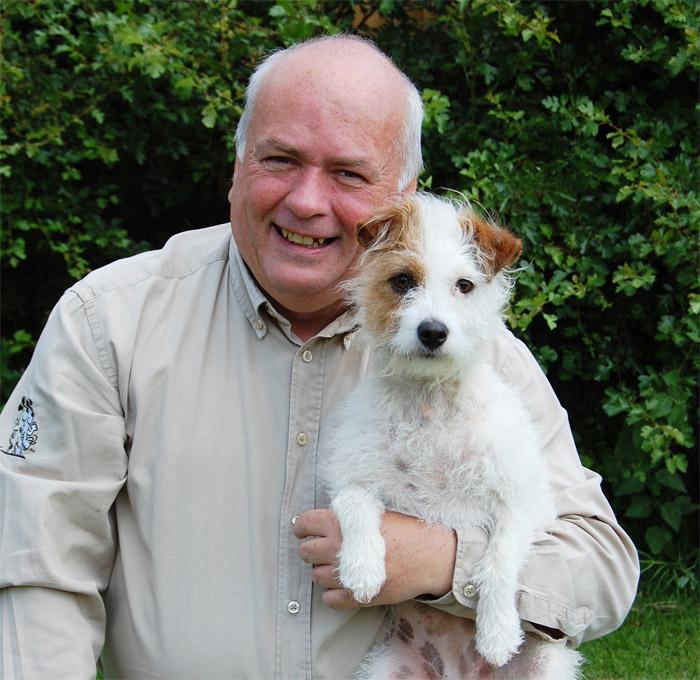 Services provided by David
more...
Call David on 0808 100 4071
David is a certified dog First Aider
how we can help you and your dog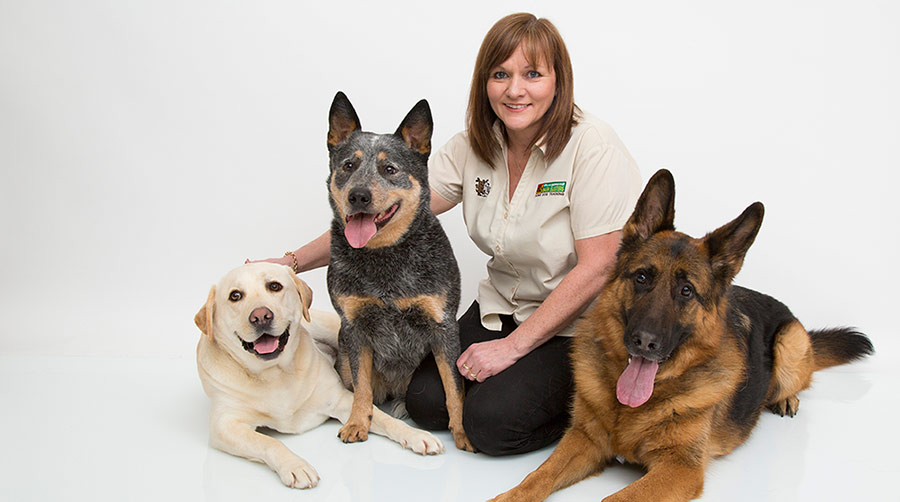 The Bark Busters Home Dog Training Methods helps solve dog behaviour issues such as aggression towards people or other animals
Cure embarrassing habits like barking, jumping up on people, scratching & whining at doors or inappropriate toileting.
Create an obedient dog or puppy that will happily walk on the lead without tugging, sit or stay on command, and come immediately when called.
Set off-limit areas for your dog.
Reduce the stress of separation anxiety without the need for sedatives or drugs.
We teach you to communicate with your pet.
Blah, blah, blah, bad dog! blah blah. Do you think your dog isn't listening to you? Maybe you're simply not speaking his language. You may have heard of dog whisperer or dog listener techniques. The Bark Busters dog training method is based on the way dogs communicate with each other and how they learn from older, more important dogs in the pack. This is what makes our dog training unique and effective.
Why do we train in your home?
Your dog lives with a family, in a home. This is where he misbehaves most often so this is where training is most effective. Dogs learn by association. Bark Busters teaches your dog to listen in the home environment. If he does not listen at home, he will not listen outside your territory.
Training in your home is a one-on-one system without the distraction of other dogs or the stress of being sent away for training.
Of course, where you are experiencing problems outside the home such as pulling on the lead or dog aggression, we will set up controlled training situations in the park or wherever is most practical.