Tina Edwards's local dog related links
Dog Training & Behavioural Therapist
I hope you find these links to related websites useful. Please note Bark Busters are not responsible for the content of external websites.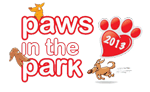 The Show For You & Your Dog! Paws in the Park takes place between 14 - 15 May 2016 Show opening times: 9.30am - 5pm each day Tickets for Paws in the Park now on sale! Endless opportunities for you and your dog to take part in, explore and enjoy! Plus weekend camping with FREE evening entertainment. All dogs welcome whatever the size, age and ability! It's a fantastic doggy day out!
A nationwide rescue charity supported by kennels and many fantastic volunteer fosterers and homecheckers. Lots of great success stories.