meet your specialist trainer Aaron Noble
Home Dog Training & Behaviour Stockport
Hello, I am Aaron Noble, your local therapist for Bark Busters Home Dog Training Stockport and surrounding areas. If you are experiencing any problems with your dog's behaviour, or if your dog training is not going to plan, I will be happy to help.
I am a dog lover, and I have my own dog, a Samoyed, who brings so much pleasure into our lives and makes every day enjoyable and fun. We got her as a puppy and she is still a work in progress as she grows up and challenges the boundaries we set. Having experienced first-hand the difficulties involved in maintaining those boundaries, whilst keeping the loving bond and trust in place, I completely understand that people do struggle. We are not all natural dog trainers; sometimes people need some extra help to build a better relationship and have a well-behaved dog who is still a loved and loving member of the family.
The training I do with you will start in your home, where your dog is most comfortable, and where many of the bad habits start. You will have lots of time to tell me about the problems you are having, and I will listen to you without criticism or judgement. Based on what you tell me, and what I observe, we will work together to put a training plan in place for you to follow. The techniques that I will show you are easy to learn, fast acting, long lasting and easy to incorporate into your life. Your training plan will be written out for you and you will also receive our printed material for you to refer to, should you need to remind yourself of the techniques. I offer regular training pits on email to help you along the way. Of course, I am there to support you throughout the term of your support guarantee, so you can call or e-mail me for further advice and help whenever you need it.
As a Bark Busters trainer, I have dealt with many issues, so it is very probable that I have dealt with dogs with similar bad behaviour to yours. You are not alone. Very often, once dog owners learn to put the training techniques in place, they are amazed by how easily they can resolve issues that have been driving them crazy for years!
Whether it is barking, jumping up, separation anxiety, destructive behaviour, sibling rivalry, aggression, recall, pulling on the lead or anything else that you are struggling to control, you can be sure that I will be happy to help and support you, and that our unique support guarantee will give you peace of mind that I'm on hand to help you when you need it.
I love my job as I love meeting both dogs and people. With a background in personal training, I understand that people need to build a rapport with their trainer and have confidence in the advice they give. I am sure that you will enjoy our lessons together as they are relaxed, informal and packed with useful advice and coaching for you.
If you'd like to know a little more about me, why not visit my Facebook Page - https://www.facebook.com/BarkbustersManchesterSouth.
If you think that I could help you resolve any dog training issues that you are having, please call anytime on Freephone 0808 100 4071. We'll be delighted to chat to you without obligation about the various options available that are best suited to you and your dog.
I hope to meet you very soon.
I can also help if you are looking for a dog trainer in Manchester South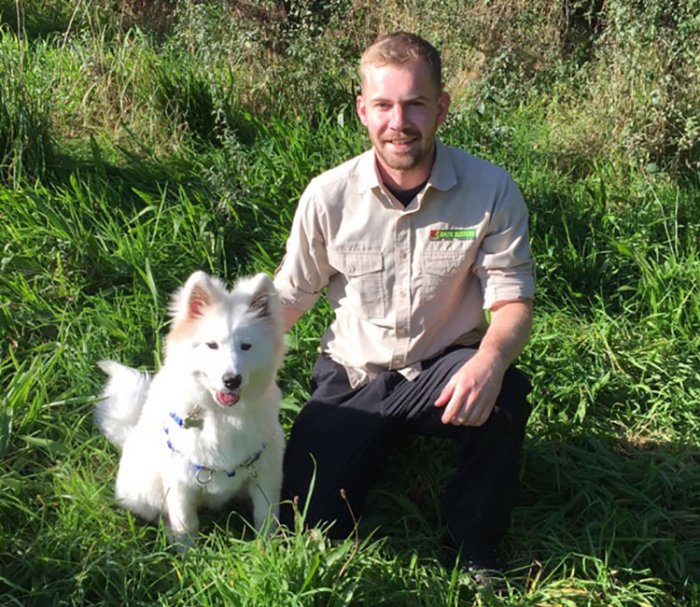 or call 0808 100 4071
Services provided by Aaron
more...
Aaron is a certified dog First Aider
how we can help you and your furry friend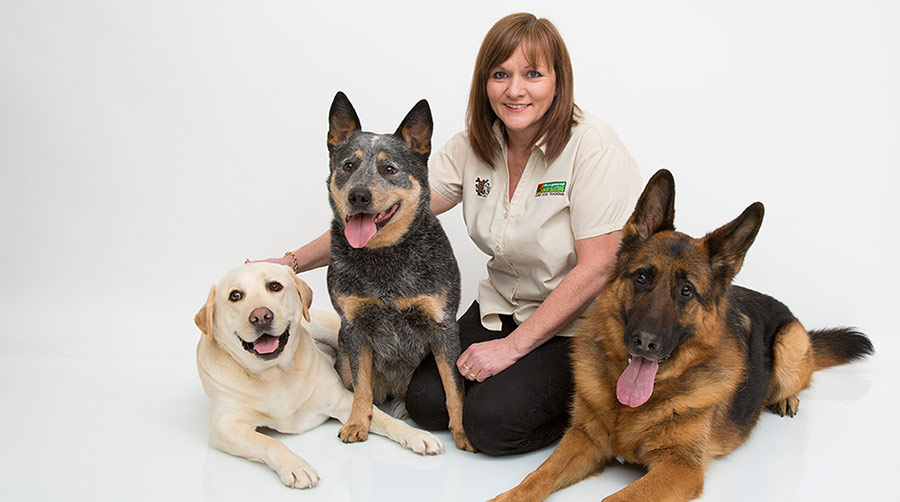 The Bark Busters communication methods help solve behaviour issues such as aggression towards people or other animals
Cure embarrassing habits like barking, jumping up on people, scratching & whining at doors or inappropriate toileting.
Create an obedient dog or puppy that will happily walk on the lead without tugging, sit or stay on command, and come immediately when called.
Set off-limit areas.
Reduce the stress of separation anxiety without the need for sedatives or drugs.
We teach you to communicate with your pet.
Do you find yourself shouting? Do you think your pet isn't listening to you? Maybe you're simply not speaking their language. The Bark Busters communication method is based on the way how our dogs communicate with each other and how they learn from older, more experienced members in the pack. This is what makes our training unique and effective.
Why do we train in your home?
Your pet lives with a family, in a home. This is where he spends most of his time and misbehaves most often, so this is where our programme is most effective. Our dogs learn by association. Bark Busters teaches him to listen in the home environment. If he does not listen at home, he will most probably not listen outside where there are far more distractions.
In your home we teach a one-on-one system without other distractions or the stress of being sent away from you to learn.
Of course, where you are experiencing problems outside the home such as pulling on the lead or dog aggression etc..., we will set up controlled situations in the park or wherever is most practical.