Become a dog trainer in Preston, Lancashire
Bark Busters Home Dog Training Preston has become available due to impending retirement and is now for sale.
The territory has been established by Angela Young for over 8 years and continues to provide an excellent income. The franchise in this territory would provide a superb opportunity for the right individual to join our global team as a dog trainer and behaviour therapist, and to continue to build upon the great reputation already established in the area.
As the area not only covers Preston, but also Chorley, Leyland, Blackpool, Wyre and the Fylde Coast, the beautiful Lancashire coastline and the rural scenery in this area is a pleasure to enjoy as you travel to visit clients. The areas within the territory are easily accessible via the excellent northern motorway network as well as the scenic, countryside routes.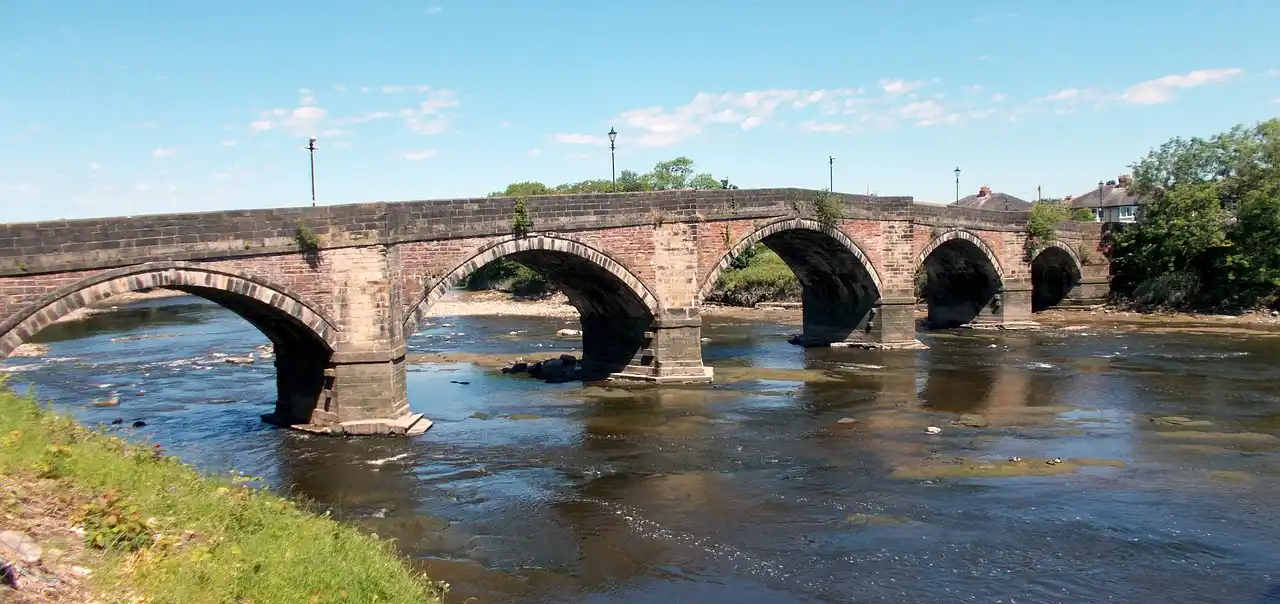 This is a fantastic opportunity for somebody who loves dogs and wants to help them and their families to be relaxed and live together harmoniously. The job satisfaction is second to none when we help owners to turn their relationship with their dog around and they fall in love with their dogs all over again, as we teach them how to understand each other more and have happy lives and adventures together.
Full training and support are provided. As a Bark Busters franchisee, you will be self-employed and you are able to manage your own diary, and you also have the excellent support of Bark Busters Head Office. You will have full use of the established IT system and administrative processes to help you set up your business from day one. You will also have the amazing support network of the other Bark Busters trainers from all around the world to offer help, advice, and friendship. I have thoroughly enjoyed providing dog training and behaviour therapy services in the area and meeting and helping many lovely people and their wonderful dogs over the past 8 years.
Bark Busters is looking for a unique individual, interested in a dog training career and to benefit from this well-established area. Bark Busters Home Dog Training Preston has recently become available for the right individual to become a dog trainer and behaviour therapist and to benefit from, and continue, the great reputation already established. The area benefits heavily from past marketing via online, point of sale and veterinarian and rescue centre recommendation.
A substantial customer base has been developed over the years, which has also contributed to client referrals and recommendation.
This is the great opportunity for the right individual to continue this successful, established business.
Kind regards,
Angela Young
Enquire about our Preston territory
Area summary:
Approximate households - 340,000
Approximate dog population - 130,000
We are looking for a special individual who:
Is passionate about the welfare of dogs.
Is looking for a change or development in their career.
Who is serious about running their own business.
Has good people and communication skills.
Is self-motivated, enthusiastic and has patience and confidence for training people as well as dogs.
About Bark Busters
Bark Busters Home Dog Training was founded in Australia in 1989 by renowned dog behaviour experts Sylvia and Danny Wilson. Our Bark Busters dog trainers have touched the lives of over "ONE MILLION" dogs worldwide. Bark Busters has grown to be the largest home dog training company in the world. Our trained therapists help dogs in Australia, New Zealand, USA, Canada, Japan, Europe and of course, here in the United Kingdom. Bark Busters now has over 350 offices around the world.
Our Mission
Bark Busters' mission is to promote clear and open communication between owners and their dogs using simple, kind, and effective training methods that appeal to the way dogs act and think. Bark Busters therapists use techniques to encourage a dog to use their brain and, at the same time, to satisfy the dog's need for safety and guidance.
What we do
Bark Busters behaviour therapists put owners back in control. We coach owners to use effective, proven, and easy to learn methods that their dog will respond to quickly and positively.