Dog Training & Behaviour Services
Any Breed, Any Age, Any Problem
Frustrated or desperate when dealing with your dog's inappropriate, embarrassing, or destructive behaviour? Our easy to follow, natural and dog friendly training techniques focus on developing a positive relationship to establish a lasting emotional bond, based on respect and trust. Our training leverages the same communication methods, voice tone and body language, that dogs follow as part of their instinctual behaviour. We come to your home at a convenient time to show and guide you through the lesson. The Bark Busters dog training approach can help owners establish control of their dog without relying on treats or the need for harsh punishment. In the first lesson, most owners see dramatic improvements in their dog's behaviour.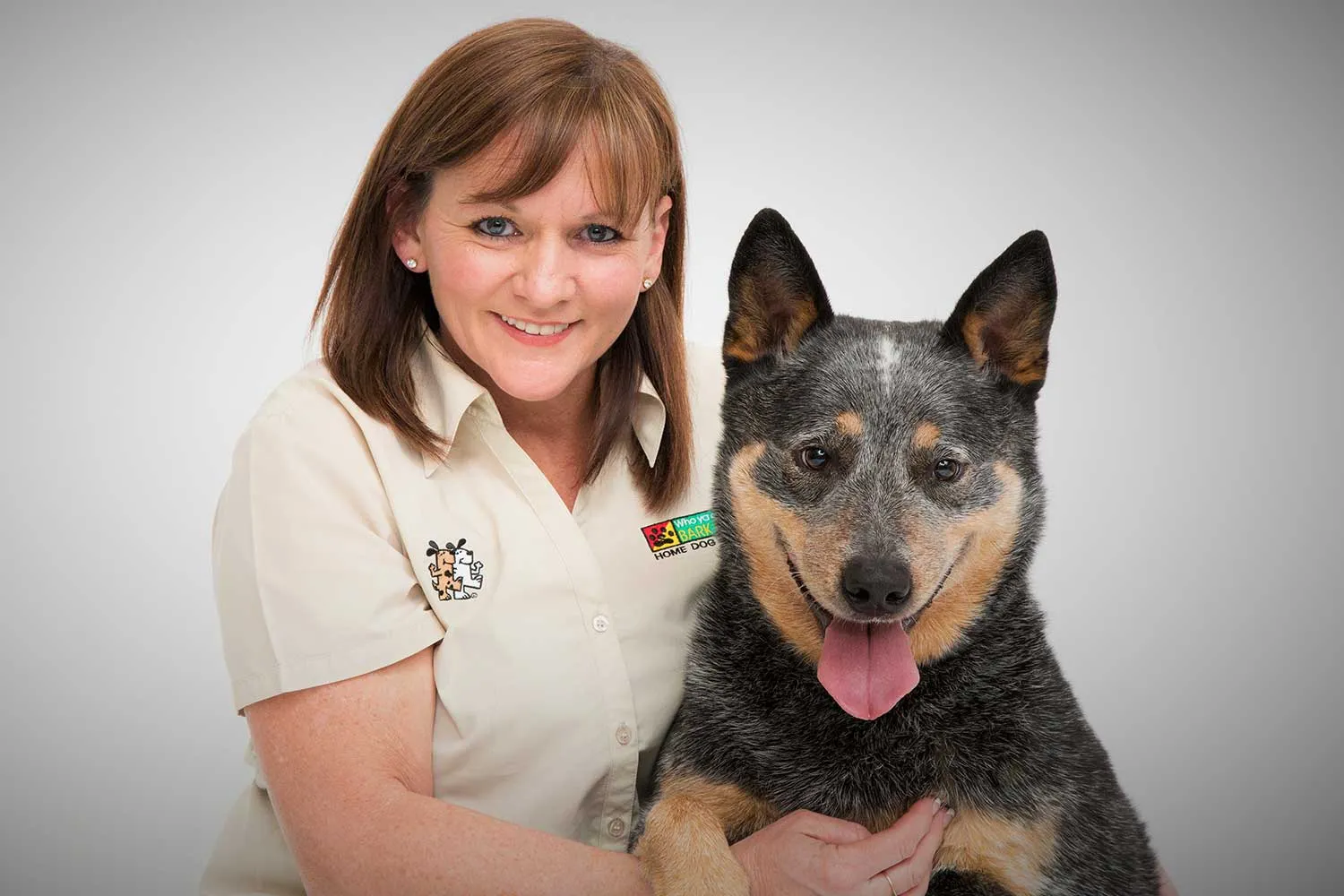 We teach you to communicate with your dog
Do you find yourself shouting, but your dog isn't listening to you? Maybe we're simply not speaking their language. The Bark Busters method is based on the way dogs communicate with each other and how they learn from older, more experienced dogs. This is what makes our dog training unique and effective. Your behaviour therapist will guide you on the most effective way to overcome the problem behaviour and leave you with a training plan to ensure long and lasting results.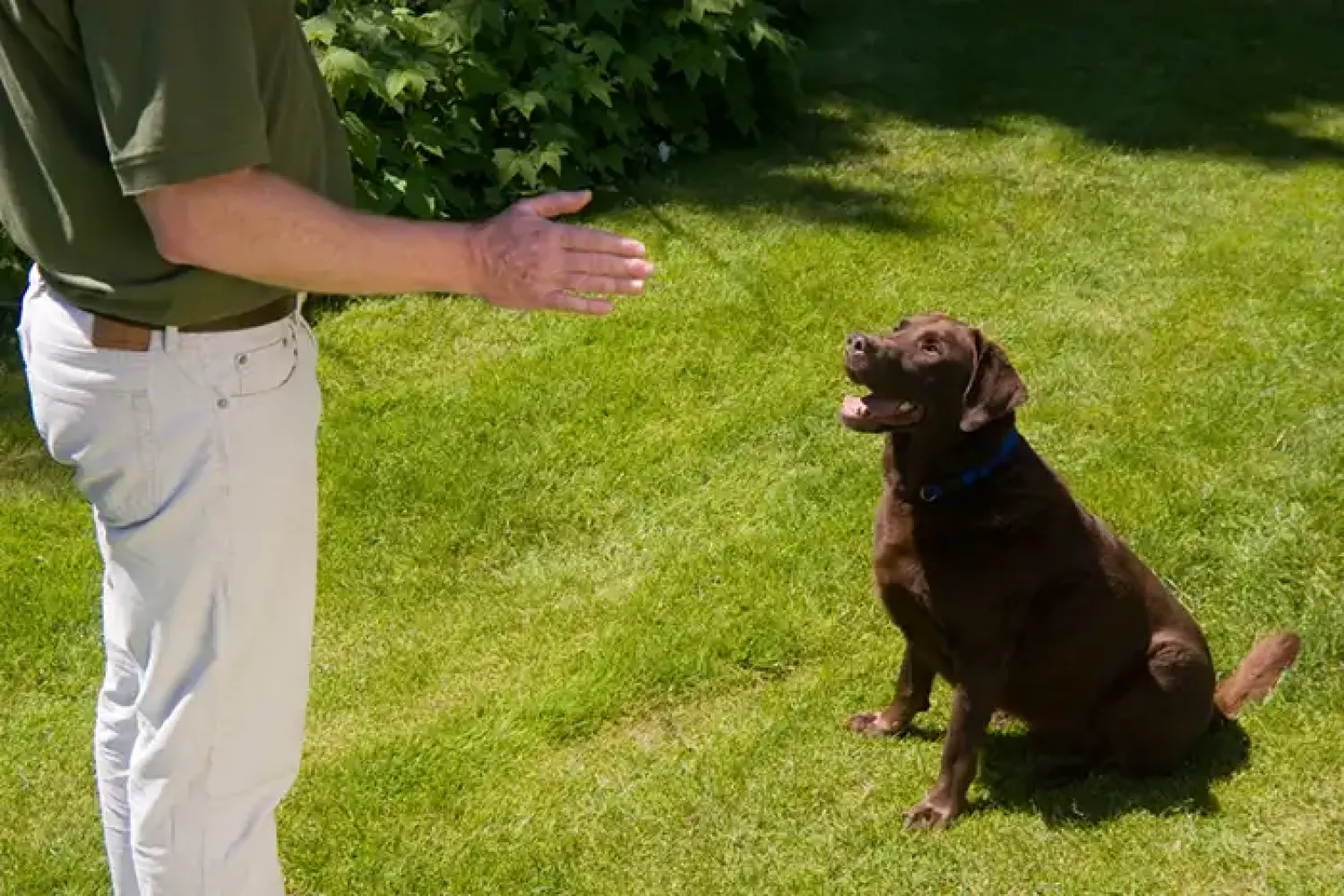 What our clients say
Bark Busters Home Dog Training methods help to solve behaviour problems such as:
Basic dog obedience
Aggressive behaviour
Chewing and destruction
Digging in the garden
Jumping up
Nuisance barking
Pulling on the lead
Puppy Training
Separation Anxiety
Toileting in the house
Recall

and much more...
The Bark Busters Dog Training Method
No harsh punishment
The Bark Busters method of training is based upon how dogs naturally communicate with each other. Our approach is no harsh punishment, non-physical and as stress free as possible for both you and your dog.
We DO NOT use techniques such as hitting or smacking, shock or spray collars, choke chains, pronged collars, alpha rolling (pinning the dog down), shouting or harsh physical punishment in our approach to training. In addition, as our approach is based upon how dogs communicate, we don't rely on the use of treats or lures. Although treats are a great way to reward your dog, we don't concentrate on their use for dog behaviour and training. We teach you how to gain control of your dog without the use of a lures.
We teach you how to use your VOICE TONE and BODY LANGUAGE to control your dog... both on and off lead, at your home, at the park... anywhere you need it. There may be times when training equipment is needed, such as leads, collars, harnesses etc., and your trainer will discuss this at your lesson.
Why do we train in your home?
Your dog is part of your family, in your home. Training in the home environment is far less stressful for your dog. This is also where your dog leans best and where you'll most often see behaviour problems, so this is where training is most effective. Dogs learn by association, so Bark Busters teaches your dog to listen in the home environment where the association is more established. If your dog does not listen to you in the home environment then it's highly likely he won't listen outside, where there are far more distractions.
Training in your home is a one-to-one system, without the distraction of other dogs or the stress of being sent away for training classes for disrupting the others.
Of course, where you are experiencing problems outside the home, such as pulling on the lead or dog aggression, we will set up controlled training scenarios in the park or wherever is most practical.
Lifetime Support Guarantee
You may wish to consider our Lifetime Support Guarantee to give your dog the very best start in life. this gives you the peace of mind that your Bark Busters trainer will return free of charge should a behaviour problem occur later in life.
Read more about our support guarantee
"Tim explained everything very clearly, was very pleasant, and spent time with me and my dog getting her to understand what was expected of her. (And getting me to understand too!!)"
Carla
Trainer: Tim
"Lee's approach to our concerns with Alfie was amazing - he communicated well both with my husband and I and with our dog. He was patient and completely non judgemental - the time he spent with us was so enlightening and at the end of our lesson I couldn't believe how much I had learned about how best to communicate with our dog. His feed back was sent promptly and was concise, easy to follow and very practical. After just one session, and following Lee's advice and instructions, we have seen a marked improvement in how Alfie responds to us - I would definitely recommend Bark Busters, and Lee in particular, to anyone who is struggling to communicate with their dog!"
Myfanwy
Trainer: Lee Hardy
"My first session with Lynne was very informative and everything made sense as to where I was going wrong. I have seen immediate improvement in my puppies behaviour."
Lyn
Trainer: Lynn Prentice
"Lee was very friendly and approachable and explained techniques very well. We saw some improvements on the day and working hard on our training, looking forward to catching up with him in a few weeks to assess progress"
Fiona
Trainer: Lee Hardy
"Shauna was amazing. Cannot believe how quickly our dog has responded."
Gail
Trainer: Shauna Hoey
"The session was very helpful and we are seeing good results with what Lee asked us to implement."
clare
Trainer: Lee Hardy
"Kevin was brilliant"
Teresa
Trainer: Kevin McDonnell
"We have a 6 month old vizsla puppy who had stopped listening to any commands and was pulling so hard on the lead it was becoming increasingly difficult to walk him. He would jump up at everyone and every other dog he saw and would not settle.Thanks to Kevin's help, we can now take control and stop any alpha behaviour before it gets out of hand. Talking our dog for a walk is enjoyable and stress free. I can't recommend Kevin's services enough, definitely worth the money."
Alice
Trainer: Kevin McDonnell
"1 week after our first session and it's like we have different dogs! Tim was patient, non-judgemental and kind. The behaviours have improved so much in a short space of time. I feel like I have a closer bond with my dogs, and I am beginning to enjoy walking them, when it was very stressful before! Our very barky dogs have been transformed!"
Sarah
Trainer: Tim
"Our dog is an anxious Romanian rescue dog who has developed inappropriate boundary barking and who can be unpredictable with other dogs. Alex worked with us to give us the tools to correct and reward her in a clear but calm and caring way. Alex shared his experience and evidence based knowledge in a clear and factual way (with a bit of humour thrown in !) He engaged in problem solving for our own set of circumstances, coming up with practical and workable solutions. He left us feeling empowered and very positive about the changes we can make in reducing Dahlia's anxiety."
Gaynor
Trainer: Alex Fraser