Home Dog Training With Remarkable Results
Turning good dogs into great dogs
An early start with dog obedience training and good communication can be the key to success. At Bark Busters, we have proven solutions for your dog's behavioural problems. Over the last 33 years, we've helped dog owners just like you, turn good dogs into great dogs. Using a customised, one-to-one dog training programme, we'll help your dog become even more lovable and build a trusting bond.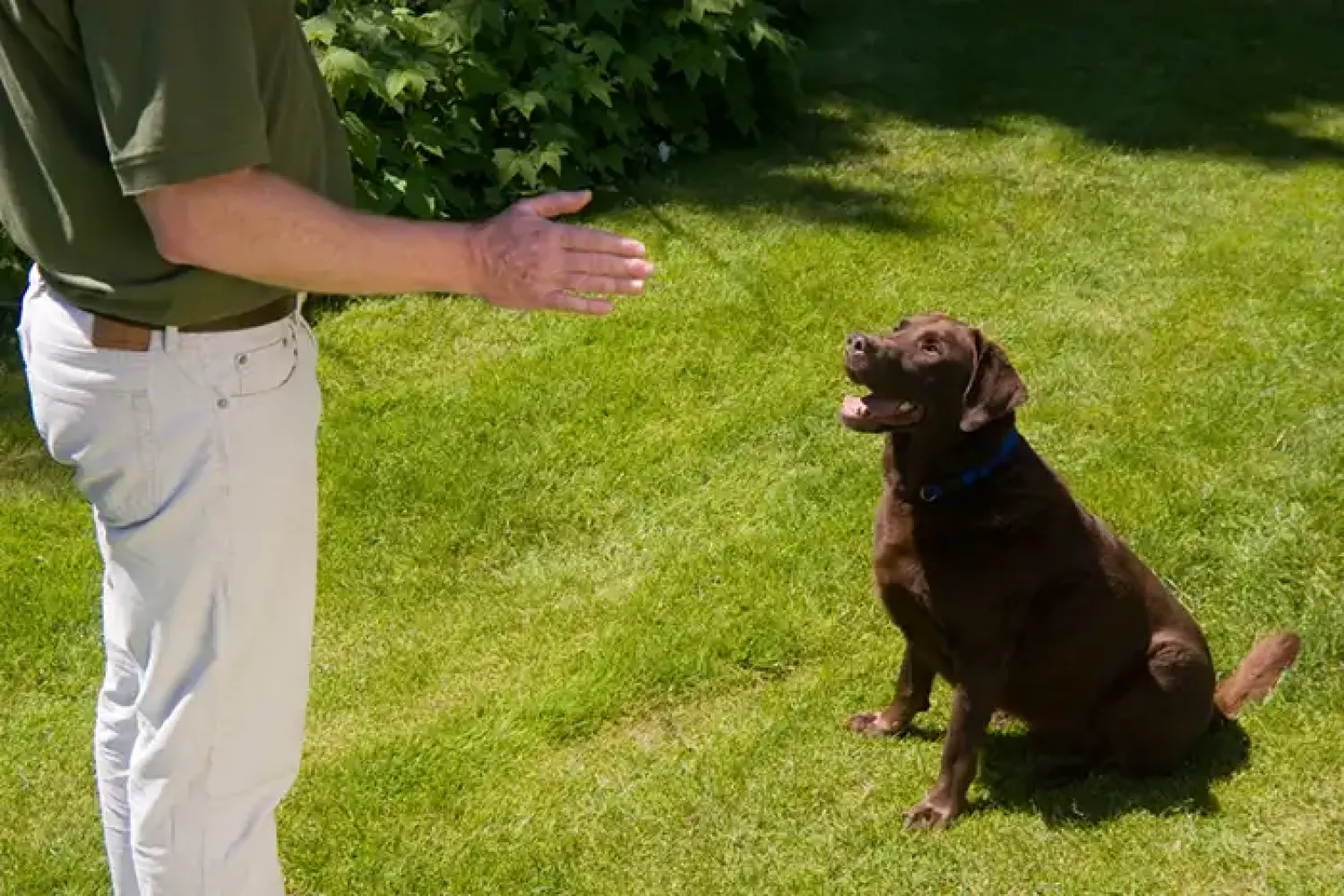 Fast and lasting results
In most cases owners see immediate results. We focus on training both dog and owner using our proprietary communication technique and using no physical punishment or harsh methods. The initial home lesson is scheduled at a convenient time for you and family members. During the initial lesson our trainer will explain why your dog is showing the unwanted behaviour, provide a tailored training plan, and show you how to effectively communicate with your dog in a way that dogs understand, to ensure long and lasting results.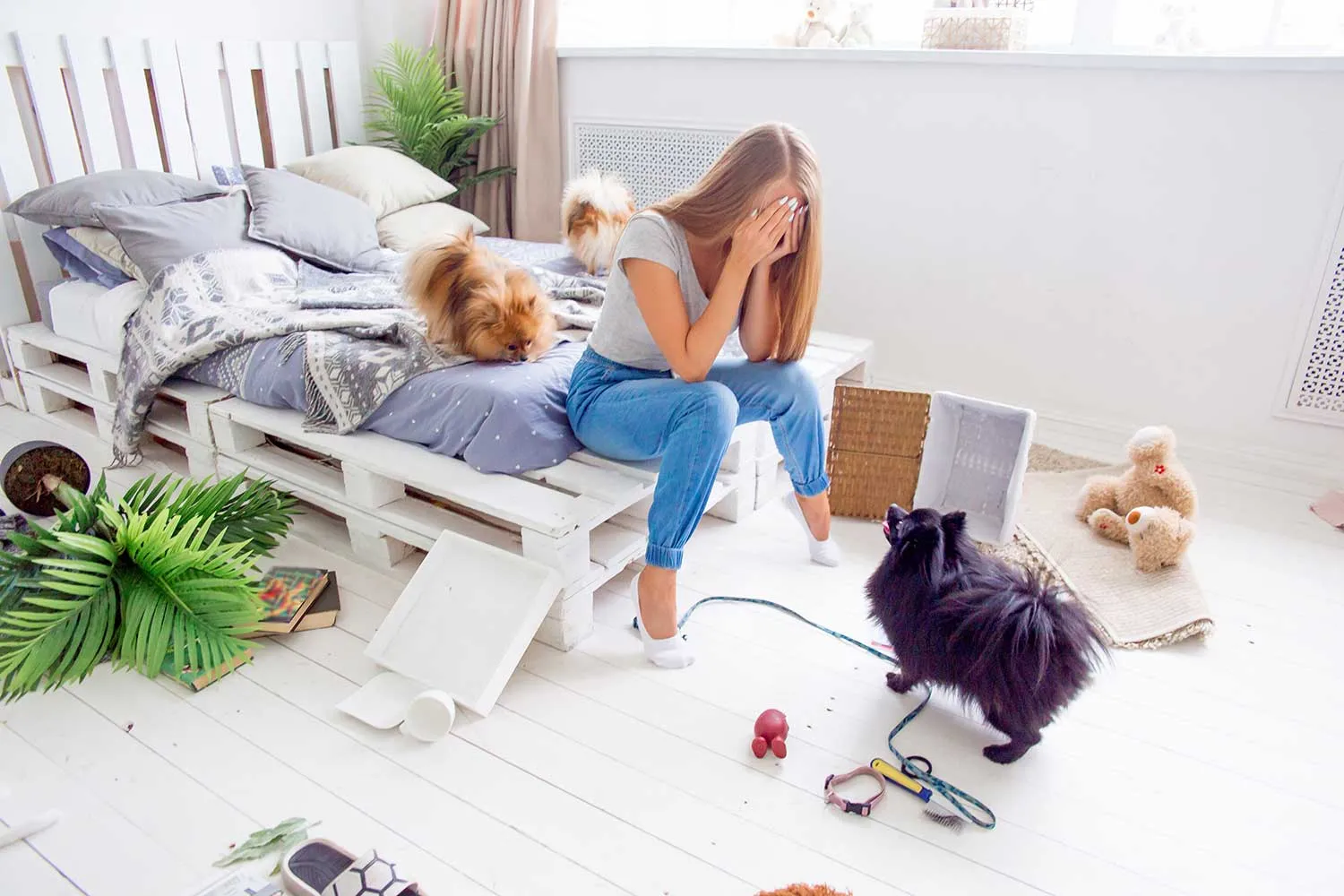 Dog Behaviour Problems
Bark Busters provide dog owners with training programmes and behaviour service from early puppy education through to adult dogs, to overcome any behaviour problems and to train all types of obedience. Our training programmes specifically addresses your dog's behaviour problems such as aggression, barking, jumping up, pulling on the lead, coming when called, over exuberance, separation anxiety, sibling rivalry, and much more, whether the problems are in the home or outside the home.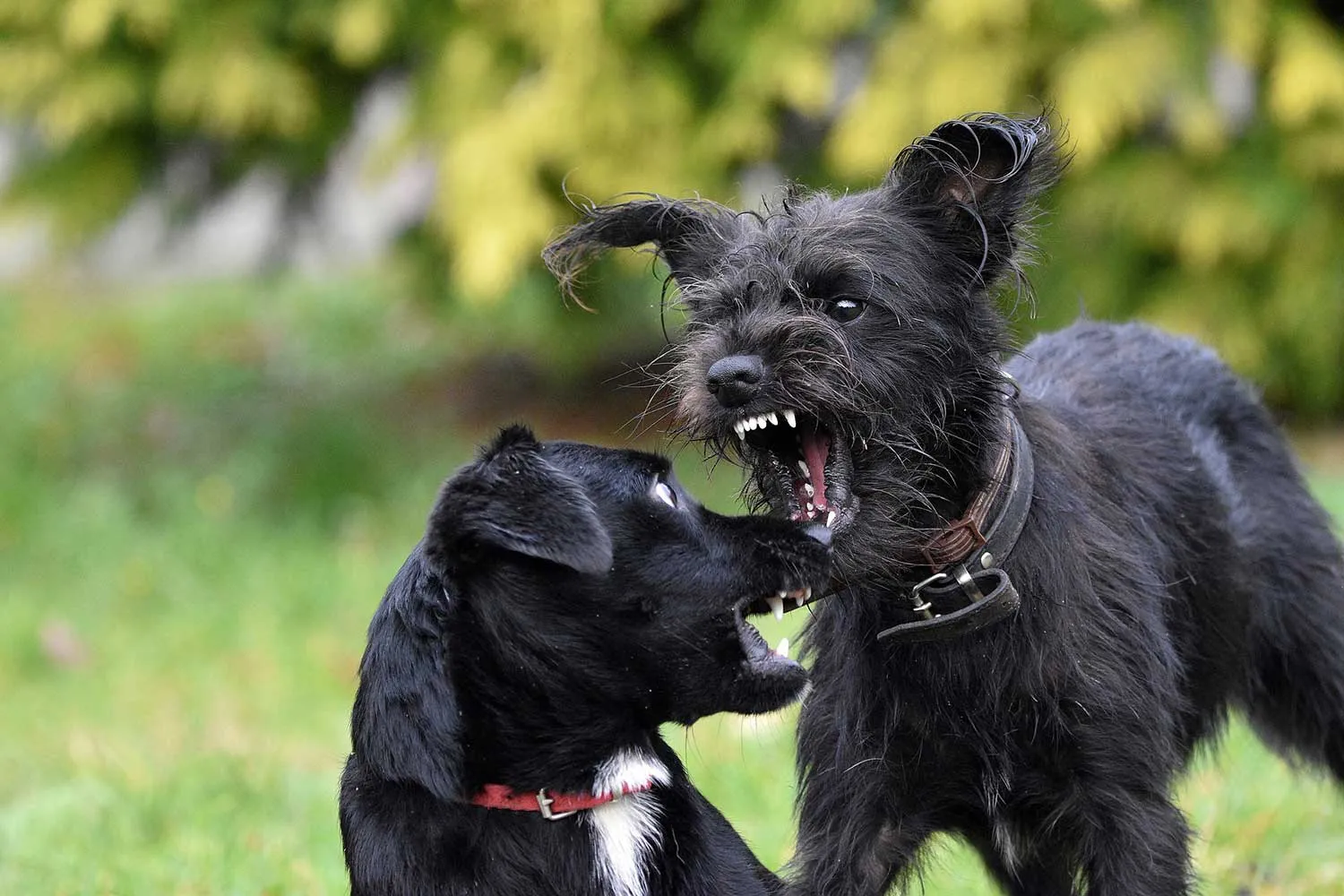 What out clients say
How do you turn a good dog into a great dog?
No doubt that is the question you ask yourself when your dog misbehaves. For example, when your dog yanks on the lead, lunges towards other dogs or animals or maybe barking at the front door when the post is delivered, or delivery driver arrives.
Moments like these are frustrating and can be embarrassing, but they also put a strain on your loving relationship with your dog. You still love your dog, yet it's harder now.
So, what do you do? You've tried every solution that looks like it could make a difference. You've listened to friends and family, tried advice from your pet shop or vet, watched all the TV programmes and still your dog misbehaves. Sound familiar?
That's where we come in.
Effective communication with your dog can be the key to success. At Bark Busters we have proven solutions for your dog's behaviour problems. Over the last 34 years, we've helped over 1 million dogs and their owners, turning good dogs into great dogs.
Our techniques begin by focusing on your, and your dog's, unique situation. Knowing your situation, we can develop a tailored training plan that is dog friendly and easy to follow. We'll coach you on how to implement the training plan daily, to get the desired results.
Speaking of results, most dog owners start to see a big improvement from the very first lesson and are amazed at the speed in which their dog's behaviour improves. That's not an exaggeration, just check out what dog owners are saying on our customer reviews and testimonials page.
While our reviews and testimonials speak for themselves, you may be wondering why our system of training works so well. What makes our system more effective than what you've read or see on TV?
It's simple - We Speak Dog!
Bark Busters "speak dog" in the sense that we effectively communicate with dogs in a way that they understand. Correct communication is essential to modifying dog behaviour so that your dog understands what behaviour is or isn't acceptable. Dogs don't want to misbehave they are just unclear of what you want from them.
This means that we can dramatically improve your dog's behaviour by communicating with them in a way they understand. We teach you how to speak dog.
Ready to have a well-behaved dog?
An obedient dog and an end to your frustration are just a phone call away.