Behaviour training with remarkable results
Bark Busters dog trainers and behaviour therapists have the knowledge needed to handle even the most difficult dogs. Drawing on these resources, we'll help you to have a well-behaved dog and an end to your stress. Our services are perfect if your dog has behaviour problems like:
Separation Anxiety - usually accompanied by barking / destruction
Aggression toward people or other dogs and animals
Barking excessively or intimidatingly
Nervousness or a lack of confidence around other dogs
Obsessive compulsive disorders
and much more...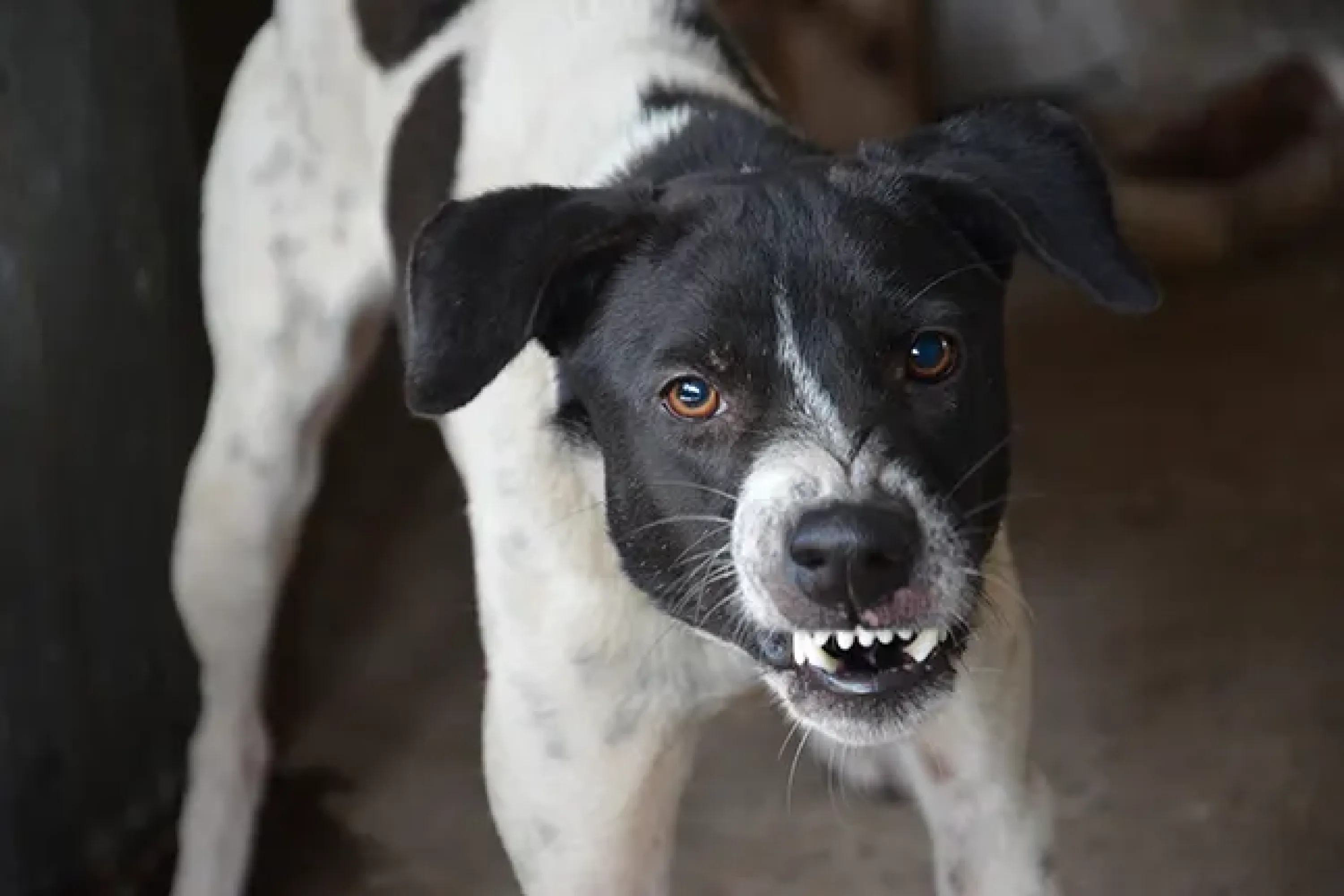 We'll help you to resolve your dog's behaviour problems in just a few one-to-one training lessons
The first of these, the initial lesson, takes up to 3 hours and consists of the following:
Situation Assessment: A face-to-face detailed interview to determine the root cause of the behaviour problems. We'll also assess your dog's personality and their environment. This helps us to develop a personal training plan of action that's suited to you and your dog.
Explanation of the Bark Busters Techniques: We'll clearly explain the theory behind our techniques so you can be fully involved.
Coaching and Implementation: Once we determine the best course of action, we'll coach you on how to implement the training techniques. This will put you back in control and your dog will start to be well-behaved and continue long after we've left.
Homework: We'll leave you with a plan to follow. It is important to consistently follow the training plan as it allows your dog to continue improving and continues to build on the results achieved in the first lesson.
Subsequent lessons typically last around 1 hour. The exact number of visits varies greatly depending on your dog's behaviour problems and your own situation. Many dog owners report a dramatic improvement from the very first lesson, with others needing many additional visits, but most fall somewhere in the middle.
If you have purchased one of our Support Guarantees, we will return for as many follow-ups as needed, for the term you have purchased, to resolve the behaviour problems, and it won't cost you anything beyond a one-time flat fee. All you have to do is follow the training programme and do the homework we leave for you. That's the key to a lasting change. If you can do that, we'll return free of charge and be there when needed to help you achieve the well-behaved dog you've always wanted.
We return free of charge as many times as needed because we're confident that the Bark Busters approach works. Our programme will work for both you and your dog because it's:
Tailored to you and your dog: The programme we provide is tailored to the behaviour problems you are experiencing, customised to your specific concerns, the results you desire, your environment, and your dog's own unique situation.
Distraction-free: The training is conducted in your home, a distraction-free environment, where your dog can focus and rapidly change their behaviour. Plus, by training in your home, we're fixing your dog's problems at the place where they start to happen. Of course, where you are experiencing behaviour problems outside the home, and once the foundations have been laid, your trainer will conduct lessons outside the home too.
Collaborative: We teach you as well, so you'll know exactly what to do with your dog after we leave.
Support Guarantee for your dog's life: If you purchase our Gold package, the results are backed by our Lifetime Support Guarantee, which means as long as you follow the training plan and practice the training for 20 minutes every day, we'll return free-of-charge any time during your dog's life. This includes existing behaviour problems and any other behaviour problems that develop throughout the life of your dog.
Take the first step today toward a less stressful relationship with your dog!