Blackpool Dog & Puppy Training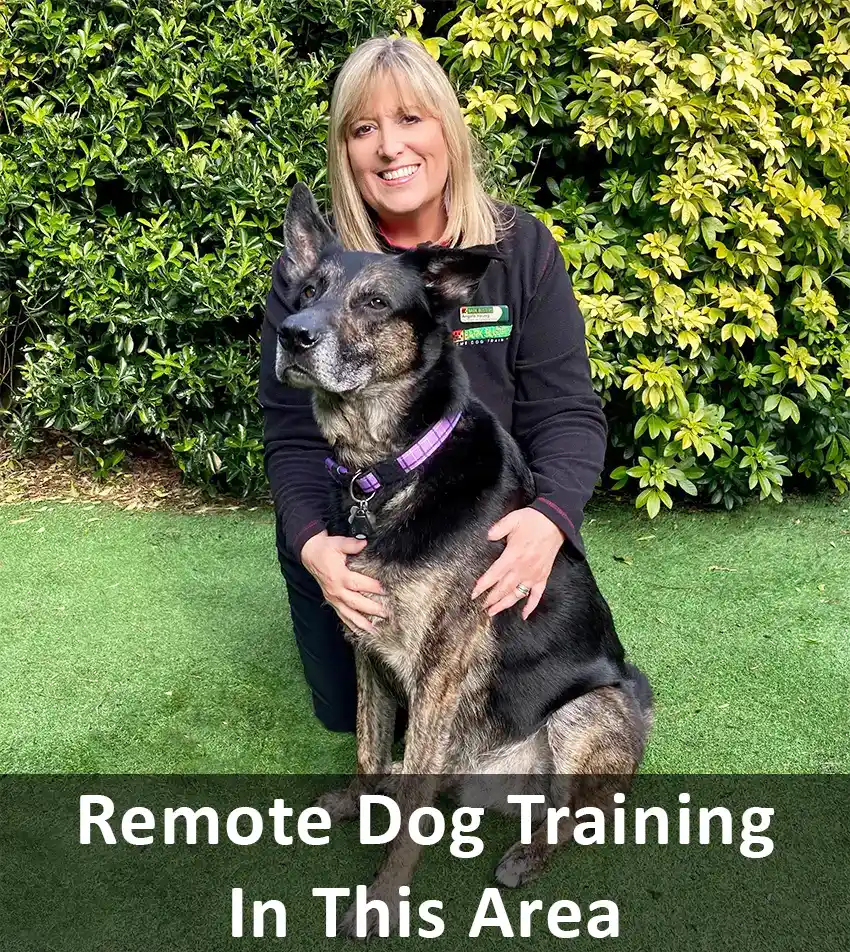 Bark Busters Home Dog Training Blackpool. Hello, my name is Angela and I am your local dog behaviour therapist and trainer. I'm also your local trainer for puppy behaviour and education too. I visit you, and your dog, in your home to discussing whatever issues you are having and I work with you to find a way forward. My job is really interesting and seeing the delight on the faces of dog owners, once they see that their dog has started to listen to them, is my ultimate reward for doing the job I love so much.
If you're looking for professional dog training near you, then you've found the right place. The Bark Busters system of training is one where I will train you as much as I train your dog. I will teach you to learn to communicate with your dog in a way that he understands, so that you can all begin to understand one another, establish clear rules and boundaries, and eliminate unwanted behaviour from your dog without the need for physical force. My training is based around how dogs naturally communicate and uses verbal communication and body language to establish your position of leadership and respect.
Many people come to me after they have tried other training methods without success. I am often the 'last chance' for the dog before it is sent away to be rehomed. Once dog owners have listened to what I teach them about canine communication, and have tried it for themselves under my guidance, they are frequently amazed at the transformation, and realise that they had a good dog all along – they just didn't know how to communicate with him.
Once you decide to engage me to work with you and your dog, I will visit you in your home, at a time to suit you. We will discuss the issues you are having, and then we will start to work with your dog, using the Bark Buster system of communication that I will have taught you. The initial session will last about 2-3 hours, so it's a good idea to make sure that your appointment is at a time when you are unlikely to be distracted or called away, so that you can give the training your full attention. Most people find that the time flies by very quickly as they are so engaged with the training, and are delighted at the progress they can see they are making in a short time.


Our kind and effective system works for many different types of unwanted behaviour including jumping up, pulling on the lead, recall, barking, aggression, sibling rivalry, and many more. Once I have been to you, and you are using the methods of communication I teach you, we often find dogs that are much more relaxed simply because they are now looking to you as the decision maker, and no longer feeling that they have to make decisions for themselves to keep you safe!
I can also help you with puppy training. If you are thinking of getting a puppy, or have recently acquired a puppy, I can help with you with all aspects of puppy training from toileting and mouthing, right through to leadwork and recall once the puppy is old enough.
I am a specialist in helping to train rescue dogs and I work closely with Freshfield Animal Rescue, and with the RSPCA in Southport. I have my own rescue dog, Cole, who is 5 years old and who came with several issues, including fear of other dogs and pulling on the lead. These issues meant that he had been rehomed twice by the time he was 14 months old. By using the Bark Buster methods, and by being consistent, I now have a lovely dog who is a pleasure to be around but who is still fun-loving and enthusiastic.
Whatever issues you are having, please don't hesitate to give me a call. I am confident that I can help you to resolve your dog's problems, and help you to build a new and better life together.
Areas Covered
Your trainer is an independent business owner who operates their own business under a franchise agreement with Bark Busters. Angela Young trading as Bark Busters, is a franchisee of BBDT (UK) Limited, the Master Franchise holder.
Contact Your Local Trainer
My Service Ratings