meet your specialist trainers David and Anthony Swindells
Bark Busters Home Dog Training in Lincoln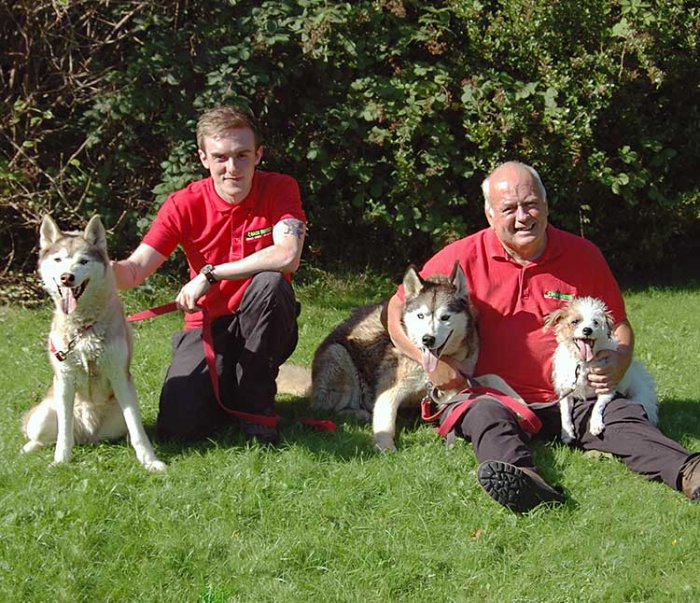 or call 0808 100 4071
Live Remote Video Dog Training with your local dog behaviour expert. Anthony & David continue to service dog owners and are here to help. We continue to train in your home, but at the moment we do this SAFELY via Live Remote Video Calls until the coronavirus lockdown is lifted. Contact Anthony & David to speak to them live over video call.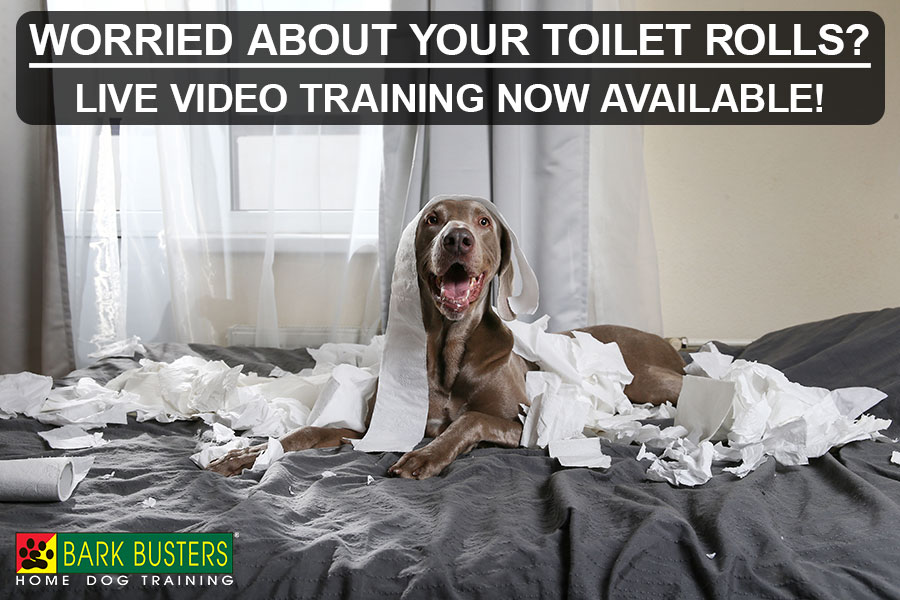 See what our customers are saying about our SAFE Live Remote Training & Support service:

31st March 2020 - Trustpilot Review by GP



"Hi, We have just started training with Bark Busters and we were really sceptical that we would achieve much with our 15 week old puppy, particularly as we are having the remote sessions via video link, due to the virus restrictions. Anthony covers our area and he has been great. Safe to say we are amazed and within 24 hours we are seeing huge changes to Dexter's behaviour and we are so pleased we have the support and guidance we do. Thank you so much, we thoroughly recommend the support and if in doubt just go for it, you won't regret it."
Welcome to Bark Busters Home Dog Training Lincoln. We are David and Anthony Swindells your local dog behaviour therapists and trainers.
As a father and son team, we share the fun of meeting and working with dog owners and their dogs in your area. We may meet severely aggressive dogs one day and the next day we could be meeting a cuddly puppy. We work with all breeds, German Shepherds, Rottweilers, Husky, French Bulldog, Cockerpoo, Spaniels and Retrievers, to name but a few, who need help to learn and change their behaviour. It could be jumping, pulling, separation anxiety, sibling rivalry or maybe a barking problem that is annoying your neighbours or a dog being overprotective and causing concern that it may (or already has) bitten someone. We can help with all these behaviour problems using the calm communication methods developed by Bark Busters.
It's important to us that we leave you with the confidence that you can continue with our tailor-made training programme and training instruction, so that you keep everything on track and gain the results, allowing you to forget about all the unwanted behaviours you used to experience.
We make the lessons fun for both dog owners and their dogs and show you the techniques needed to stop the unwanted behaviour. We'll leave you with a training plan to practice, to carry out the games and to continue with the progress we make at our first lesson. You'll be safe in the knowledge that I'll return free of charge for further lessons under the Bark Busters Support Guarantee. Our training is fun and focuses on the way dogs naturally communicate, using voice tone and body language. Our training encourages lots of praise that dogs thoroughly enjoy.
Are you looking for puppy training?
We love being asked to help with new puppies. We will advise and show you ways to change all the usual puppy problems like chewing (expensive shoes, wooden furniture etc.) toileting, digging, running off with stolen items, jumping up and more…, and sometimes separation anxiety.
You may have a rescue dog, a new puppy or be an experienced dog owner, but if you are unhappy with any aspect of your dog's behaviour, no matter whether minor or major, if they are preventing you from fully enjoying your pooch please do make contact to learn all about what we have to offer and our unique Support Guarantee either for your dog's lifetime or 12 months, whichever you prefer.
I'll show you how to effectively communicate with your dog in a way they will understand by using voice tones, body language and fun games and we will set the scenarios for the problem behaviours that you want to change. We will provide you with a tailor-made training programme after listening to your concerns and assessing the reasons why the issues are happening, so the training will deal with the cause, and in no time at all you can expect a permanent change in your dog's behaviour.
We have been with Bark Busters for over 10 years and between us we have worked with thousands of dogs, puppies and their owners in and around Lincoln. We have always enjoyed owning a variety of dogs and it was they who were responsible for us joining Bark Busters. Mostly from rescue centres, they arrived with a variety of behaviour issues, with which we struggled; aggression, pulling, stealing, barking and any number of other issues over the years. We searched in books and on the internet for help, but nothing seemed to work and some of the methods seemed rather physical, which we were not prepared to even try! On one internet search, we found Bark Busters and there was an opening in our area. We met and saw the amazing results that the Bark Busters methods gave and decided to join. A decision that we have never regretted!
I have paid for the life long cover and have no regrets whatsoever. Both Anthony and David have worked with us with our Romanian rescue and have worked wonders. There is no pain or fear involved and our dog has very obviously been happier since realising that we are in charge after all! We are no longer being jumped on or play bitten constantly and life is much calmer at home. At the moment we are working on recall and we are definitely seeing progress already. We are absolutely delighted with the changes we have seen and would recommend Anthony and David to anyone having issues with their dog.

C.B.

22nd March 2020
Services provided by David and Anthony
more...
how we can help you and your furry friend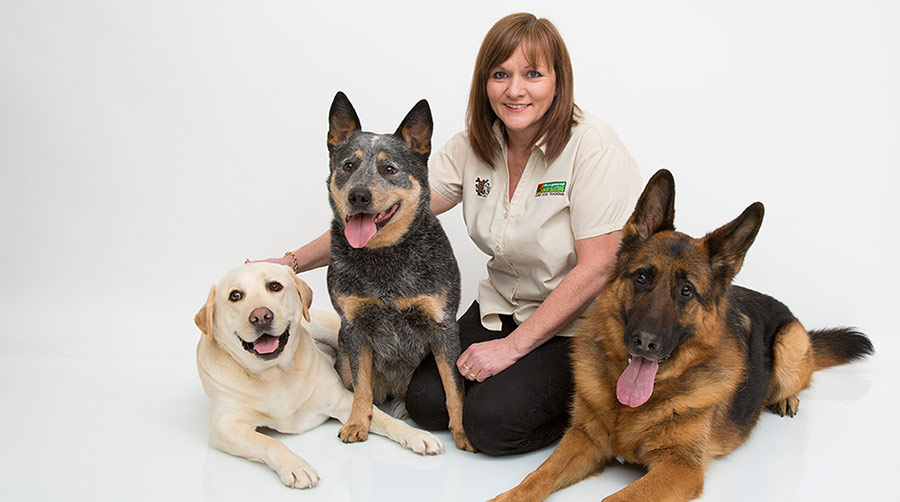 The Bark Busters communication methods help solve behaviour issues such as aggression towards people or other animals
Cure embarrassing habits like barking, jumping up on people, scratching & whining at doors or inappropriate toileting.
Create an obedient dog or puppy that will happily walk on the lead without tugging, sit or stay on command, and come immediately when called.
Set off-limit areas.
Reduce the stress of separation anxiety without the need for sedatives or drugs.
We teach you to communicate with your pet.
Do you find yourself shouting? Do you think your pet isn't listening to you? Maybe you're simply not speaking their language. The Bark Busters communication method is based on the way how our dogs communicate with each other and how they learn from older, more experienced members in the pack. This is what makes our training unique and effective.
Why do we train in your home?
Your pet lives with a family, in a home. This is where he spends most of his time and misbehaves most often, so this is where our programme is most effective. Our dogs learn by association. Bark Busters teaches him to listen in the home environment. If he does not listen at home, he will most probably not listen outside where there are far more distractions.
In your home we teach a one-on-one system without other distractions or the stress of being sent away from you to learn.
Of course, where you are experiencing problems outside the home such as pulling on the lead or dog aggression etc..., we will set up controlled situations in the park or wherever is most practical.