meet your specialist trainer Manda Denny
Halifax Dog & Puppy Training & Behaviour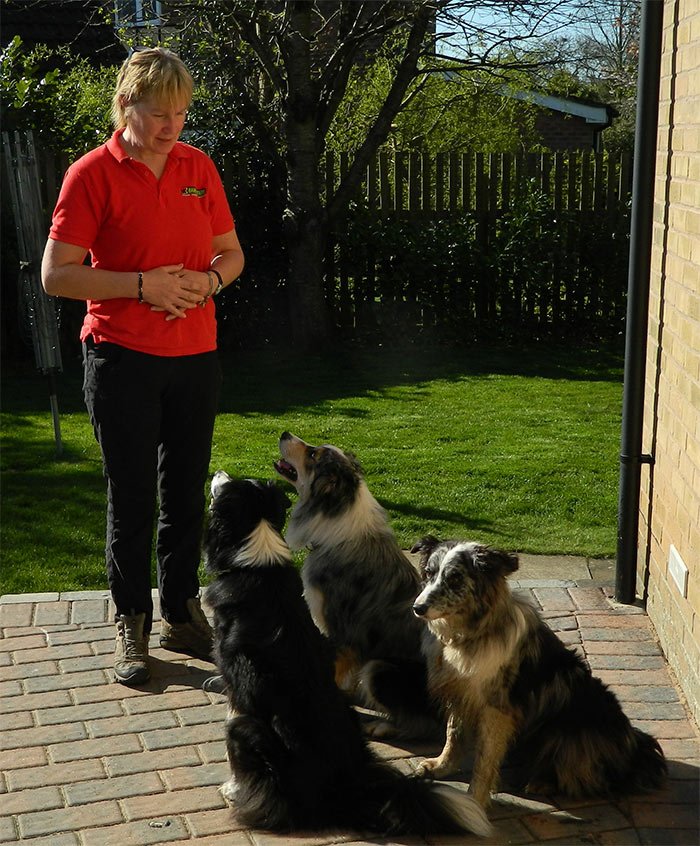 or call 0808 100 4071
I offer a variety of options to conduct lessons whilst maintaining social distancing. This includes home lessons, conducting lessons in your garden / open spaces and using video conferencing where applicable. We have introduced a new "Home Lesson Risk Assessment" to help to combat the spread of the virus.
Thank you for visiting Bark Busters Home Dog Training Halifax. My name is Manda Denny and I am your local dog trainer, here to help you with any aspect of your dog's behaviour and training.
As well as working full time as a behaviour therapist with Bark Busters, I am also involved with the Pet Dog Training Institute (PDTI). I am qualified to Advanced Level in The Dog Training Instructors Course (DTIC), so I am aware of, and involved with, changes to dog training and behaviour thinking. I also help to train others to become dog trainers themselves. As you can probably tell from just this short introduction, my life, career and passions all revolve around dogs and their owners.
My four border collies are very important to me, and I want them to have the best lives possible, so I understand that this is what my owners want for their dogs too. I also know that keeping a dog can present challenges, especially when communication has broken down and you feel that your dog just doesn't listen to you.
If you're looking for quality dog training near you, then you've found the right place. Problems such as excessive barking, chewing or destruction, pulling on the lead, poor recall, toileting, sibling rivalry, separation anxiety and even aggression, to other dogs or people, are often caused by some sort of underlying problem. Sometimes, bad behaviours are simply a result of confusion and the ability for your dog to understand what you want from him / her. Effective communication is key with all family members working together to maintain rules and boundaries. Whatever the reasons behind the bad behaviour, I will show you how to communicate with your dog in a kind, consistent way so they can relax, feeling safe and secure.
The system of training that I will teach you is simple to understand and enables owners to get their relationship with their dog back on track. There is no need to shout or use physical force to get them to listen to you; you simply need to learn how to communicate with them so that they understand what you need of them. This is what I will show you from our very first lesson and what I will support you with for the duration of your Bark Busters Support Guarantee. My greatest job satisfaction comes from seeing a dog and owner learn to communicate again, watching your dog visibly relax and enjoy the training challenges and praise that he/she receives.
Calling in a professional to help you with behaviour problems and training needs, is nothing to be ashamed of and there's nothing to fear. My years of experience means that, whatever you are struggling with, you won't be the first person who I have helped with that issue, and you won't be the last. I have successfully helped hundreds of dog owners, in and around the Halifax area, to overcome their dog's behaviour problems. I love to help owners love their dog again, and it really is my pleasure to share my knowledge with you. My training takes place in your home rather than in a class. It's where your dog is stress-free and where I can give you and your dog my undivided attention, listen to all of your concerns and develop a one-to-one personalised training programme.
Bark Busters trainers pride themselves on their excellent and personal customer service, their written notes and guidance and their Support Guarantee, which says that we will return to help and support you, at no additional charge, as you progress with your lessons. I am no exception and will always be available for further help whenever you request it. There will be some homework for you to do so that you get the results you want more quickly. Practicing my easy to follow techniques for 10 to 15 minutes each day will mean that this won't be a huge disruption. The more you practise, the more consistent your communication, the faster your dog's behaviour will change.
I'd be happy to help you so please do give me a call on freephone 0808 100 4071, or send an enquiry from here. I also have a Facebook Page:
https://www.facebook.com/BarkBustersWestYorkshire/
I share lots of useful news and information for dog lovers like me. Feel free to take a look and give it a 'like' to receive my news stories into your newsfeed.
I hope to meet you and your fabulous four-legged friends very soon.
Manda was brilliant. I couldn't believe how well the dogs responded to her.

D.R.

15th December 2019
I can also help if you are looking for a dog trainer in Bradford & Skipton or Keighley
Services provided by Manda
more...
how we can help you and your furry friend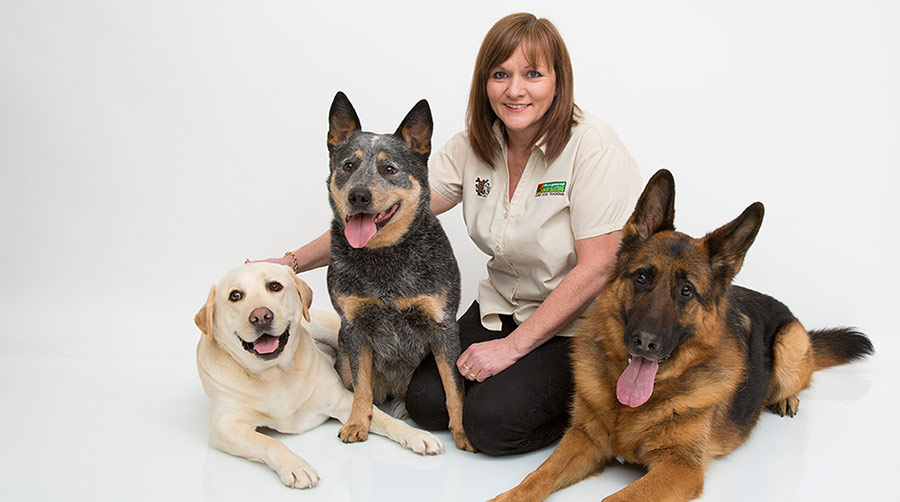 The Bark Busters communication methods help solve behaviour issues such as aggression towards people or other animals
Cure embarrassing habits like barking, jumping up on people, scratching & whining at doors or inappropriate toileting.
Create an obedient dog or puppy that will happily walk on the lead without tugging, sit or stay on command, and come immediately when called.
Set off-limit areas.
Reduce the stress of separation anxiety without the need for sedatives or drugs.
We teach you to communicate with your pet.
Do you find yourself shouting? Do you think your pet isn't listening to you? Maybe you're simply not speaking their language. The Bark Busters communication method is based on the way how our dogs communicate with each other and how they learn from older, more experienced members in the pack. This is what makes our training unique and effective.
Why do we train in your home?
Your pet lives with a family, in a home. This is where he spends most of his time and misbehaves most often, so this is where our programme is most effective. Our dogs learn by association. Bark Busters teaches him to listen in the home environment. If he does not listen at home, he will most probably not listen outside where there are far more distractions.
In your home we teach a one-on-one system without other distractions or the stress of being sent away from you to learn.
Of course, where you are experiencing problems outside the home such as pulling on the lead or dog aggression etc..., we will set up controlled situations in the park or wherever is most practical.