Individual Puppy Training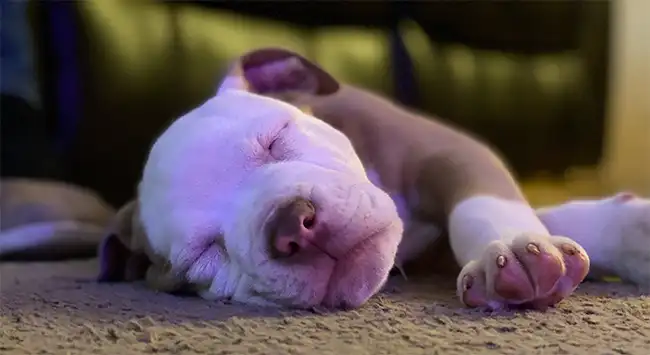 The Bark Busters Puppy Management Programme can be started a few days after your puppy has settled in to the new home. Our training programme gives you a head start and gives you everything you need to successfully train your puppy at home. In addition the programme helps you deal with the many puppy problems that commonly occur in the first 6 months. The training takes place in your home and the initial lesson takes around two to three hours. Please note: although training will be carried out on the day, puppies can get tired very quickly so some training may only be able to be explained and not demonstrated on the day.
Give your puppy the best start in life
The puppy training programme covers:
Fast track to toilet training
The benefits of crate training
Diet and good food manners
Recall - coming when called
Gate and door control
Sit, stay and down training
Correct holding of the lead and walking
Walking to heel
Distance control (staying with you when there are other distractions)
How to successfully socialise your puppy
How to de-sensitise your puppy to, for example, vacuum cleaners and car travel
Protecting your puppy from being traumatised by e.g. other humans and dogs
Accustoming your puppy to being handled
Bad behaviour management and prevention e.g. jumping up, mouthing, play biting and chewing
Choosing a Puppy
Maybe you're considering a puppy? If so check out our free advice on Choosing a Puppy
Lifetime Support Guarantee
You may wish to consider our Lifetime Support Guarantee to give your puppy the very best start in life. Giving you the peace of mind that your Bark Busters trainer will return free of charge should a behaviour problem occur later in life.