meet your specialist trainer Gavin Chambers
Leeds Dog & Puppy Training & Behaviour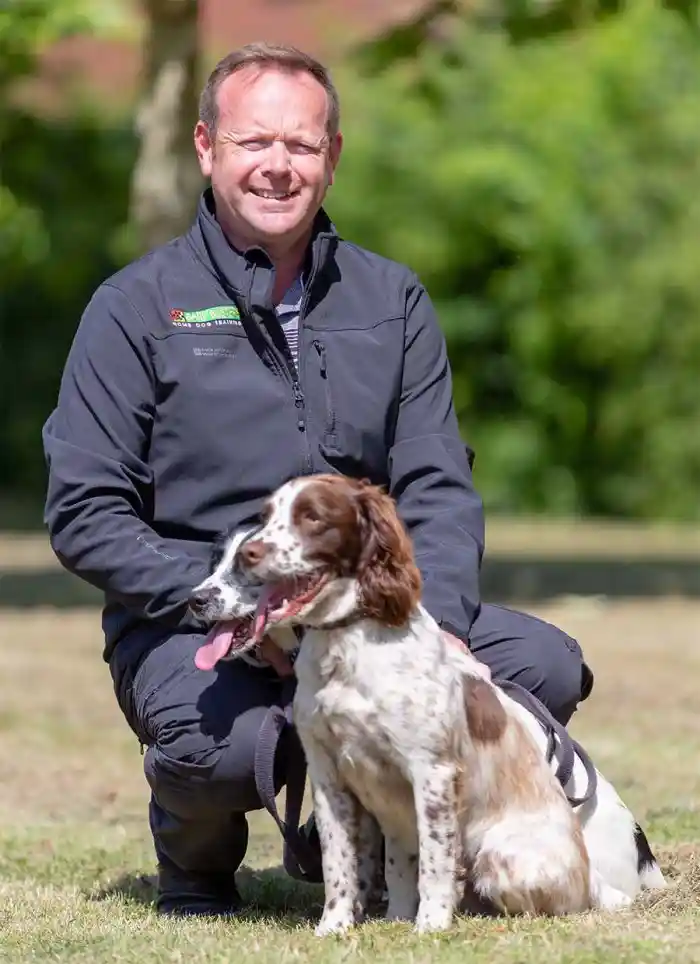 or call 0808 100 4071
Welcome to home dog training Leeds, I'm Gavin Chambers, your local Bark Busters behaviour therapist and trainer. I am here to help you with whatever dog behaviour problems you might be struggling with. I am a friendly and enthusiastic dog trainer who loves dogs and enjoys meeting people. This means that I love my work and get great job satisfaction from seeing the progress my clients make in training their dog.
Dogs have always been a passion of mine, so being able to work with dogs and their owners every day, to help them build a better relationship and stop the unwanted behaviour that is causing so much stress, is a dream come true. Having worked in people education and development in the past, I am able to bring my skills and knowledge to ensure that my clients are comfortable and happy with every stage of the training. I also know that my clients appreciate the support that I can offer them as they progress with their training.
Whether you are looking for obedience training or basic help with puppy training, or more specific help with issues such as pulling on the lead, or poor recall, I can help you. I can also help you with issues such as excessive barking, destructive behaviours, aggression to other dogs, animals or people, sibling rivalry, separation anxiety, toileting issues and much more.
The way I work means that I visit you in your home where you and your dog are most relaxed and less stressed. We will talk about the issues you are struggling with, or the areas where you feel you need help and then we will work together on a plan to improve your dog's behaviour.
My system is easy to follow and incorporate into your daily life. Your dog will quickly appreciate a new sense of leadership and respond to your consistent communication. I'll try to ensure your dog will enjoy the training and interaction with you, begin to listen to you, and learn to relax. All of this means that you will both be on the way to enjoying your lives together again, whether that is in the home, out walking on the lead, or exploring the countryside.
I have helped train and rehabilitate hundreds of dogs of all ages, shapes, sizes, and breeds. Once I teach dog owners how to communicate consistently with their dogs, in a way that their dog understands, the behaviour problems are much easier to resolve.
If you're looking for professional dog training near you in the Leeds area, then you've found the right place. You really don't have to struggle alone or feel too embarrassed about your dog's behaviour. Whatever dog training or behaviour issue you might be struggling with, I will be happy to help you resolve it at a pace that suits both you and your dog. You also have the added security of my support guarantee which means that you only pay once with all further visits being free of charge for the term that you purchase.
If you'd like to know more please click the red button or call our freephone number 0808 100 407, where one of my admin team will get back to you and answer any questions you might have. If you decide I'm the trainer for you, they will book you in at the earliest opportunity so that we can get started on your personlaised training plan.
I look forward to meeting you very soon.
I was at end of my Tether with my rescue dogs . But just in one session Gavin gave me the confidence to know issues can be sorted. He helped me take away the guilt etc, and in the 1st day I already feel better and marmalade is a fast learner. Great knowing I've got Gavin at hand for support, lots of good things a head. I know it's your job Gavin but thank you so much.

W.M.

18th September 2018
Services provided by Gavin
more...
how we can help you and your furry friend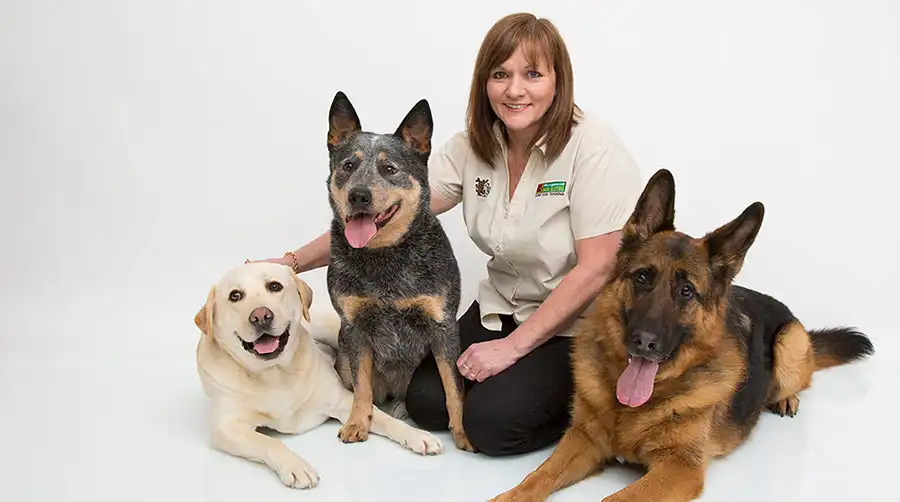 The Bark Busters communication methods help solve behaviour issues such as aggression towards people or other animals
Cure embarrassing habits like barking, jumping up on people, scratching & whining at doors or inappropriate toileting.
Create an obedient dog or puppy that will happily walk on the lead without tugging, sit or stay on command, and come immediately when called.
Set off-limit areas.
Reduce the stress of separation anxiety without the need for sedatives or drugs.
We teach you to communicate with your pet.
Do you find yourself shouting? Do you think your pet isn't listening to you? Maybe you're simply not speaking their language. The Bark Busters communication method is based on the way how our dogs communicate with each other and how they learn from older, more experienced members in the pack. This is what makes our training unique and effective.
Why do we train in your home?
Your pet lives with a family, in a home. This is where he spends most of his time and misbehaves most often, so this is where our programme is most effective. Our dogs learn by association. Bark Busters teaches him to listen in the home environment. If he does not listen at home, he will most probably not listen outside where there are far more distractions.
In your home we teach a one-on-one system without other distractions or the stress of being sent away from you to learn.
Of course, where you are experiencing problems outside the home such as pulling on the lead or dog aggression etc..., we will set up controlled situations in the park or wherever is most practical.
Your trainer is an independent business owner who operates their own business under a franchise agreement with Bark Busters. Gavin Chambers trading as Bark Busters, is a franchisee of BBDT (UK) Limited, the Master Franchise holder.