meet your specialist trainers Jo & Graham Milgrew
London Puppy and Dog Training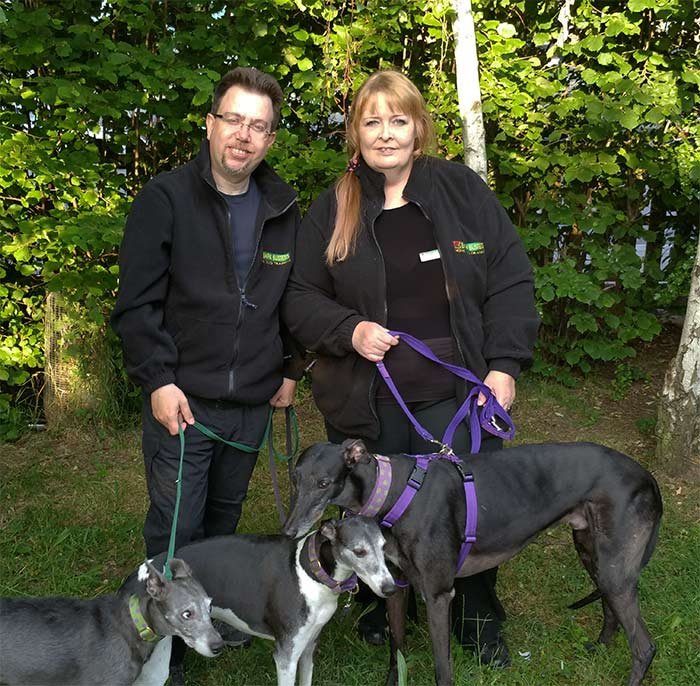 or call 0808 100 4071
We offer a variety of options to conduct lessons whilst maintaining social distancing. This includes home lessons, conducting lessons in your garden / open spaces and using video conferencing where applicable. We have introduced a new "Home Lesson Risk Assessment" to help to combat the spread of the virus.
We successfully deal with doggie misbehaviour every day. If you want a dog that will listen to you with good manners, a calm dog so that you can relax with company and have fun family outings, a true companion that is the dog you always dreamed of, then we can lay the foundations with you to train a dog you can be proud of. If your dog is struggling with anxiety, fearfulness or even aggression to people or dogs, we will work with you to eliminate your stress, frustration, and embarrassment over your dog's behaviour in the least possible time.
How We Work
Our private one-to-one dog training programs focus on the problems most important to you. Your dog will learn practical skills that will make living together easier and more enjoyable. We will also work on management and training both in your home environment and in the outside world. Whether you need puppy management, basic good manners or behaviour training, private training can provide the bespoke approach you need for you and your dog, both face-to-face or virtually online.
Our skill set has been honed by fostering and rehabilitating numerous bouncy active spaniels for English Springer Spaniel Welfare. We have also taken on many other dogs who have needed help before they could find their forever home plus are proud owners of five rescue dogs ourselves. As well as doing the work ourselves we make sure we stay up to date with the ever-evolving world of dog training. We attend seminars, conferences, Crufts, Discover Dogs and participate in webinars and online training classes frequently. Graham is studying to become a Kennel Club Accredited Instructor (KCAI) and Jo for a Master's in Applied Animal behaviour and Training. We do this because we believe that the combination of hands-on training plus education makes us more effective trainers who can tackle even the most challenging of situations.
As well as being dog-friendly, we are people-friendly too. We know that you need easy to understand training that you can put in place quickly. From basic puppy manners to the most serious of doggy issues we will help you succeed. Ring or email us to find out more. We look forward to hearing about you and your puppy or dog.
Graham was brilliant. So knowledge, easy to understand and not judgemental. Luna is like a different dog!

K.S.

25th February 2020
I can also help if you are looking for a dog trainer in London
Services provided by Jo & Graham
more...
how we can help you and your furry friend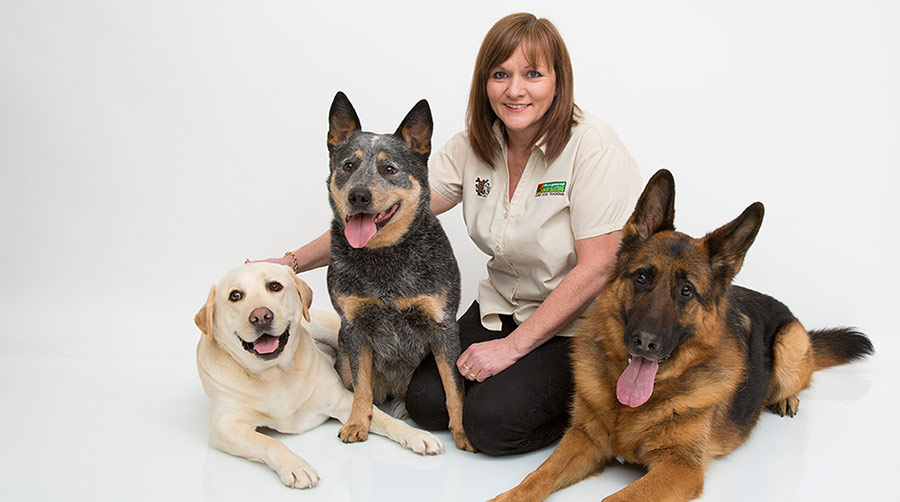 The Bark Busters communication methods help solve behaviour issues such as aggression towards people or other animals
Cure embarrassing habits like barking, jumping up on people, scratching & whining at doors or inappropriate toileting.
Create an obedient dog or puppy that will happily walk on the lead without tugging, sit or stay on command, and come immediately when called.
Set off-limit areas.
Reduce the stress of separation anxiety without the need for sedatives or drugs.
We teach you to communicate with your pet.
Do you find yourself shouting? Do you think your pet isn't listening to you? Maybe you're simply not speaking their language. The Bark Busters communication method is based on the way how our dogs communicate with each other and how they learn from older, more experienced members in the pack. This is what makes our training unique and effective.
Why do we train in your home?
Your pet lives with a family, in a home. This is where he spends most of his time and misbehaves most often, so this is where our programme is most effective. Our dogs learn by association. Bark Busters teaches him to listen in the home environment. If he does not listen at home, he will most probably not listen outside where there are far more distractions.
In your home we teach a one-on-one system without other distractions or the stress of being sent away from you to learn.
Of course, where you are experiencing problems outside the home such as pulling on the lead or dog aggression etc..., we will set up controlled situations in the park or wherever is most practical.