meet your specialist trainer Kevin McDonnell
Newton Abbot Home Dog Training & Behaviour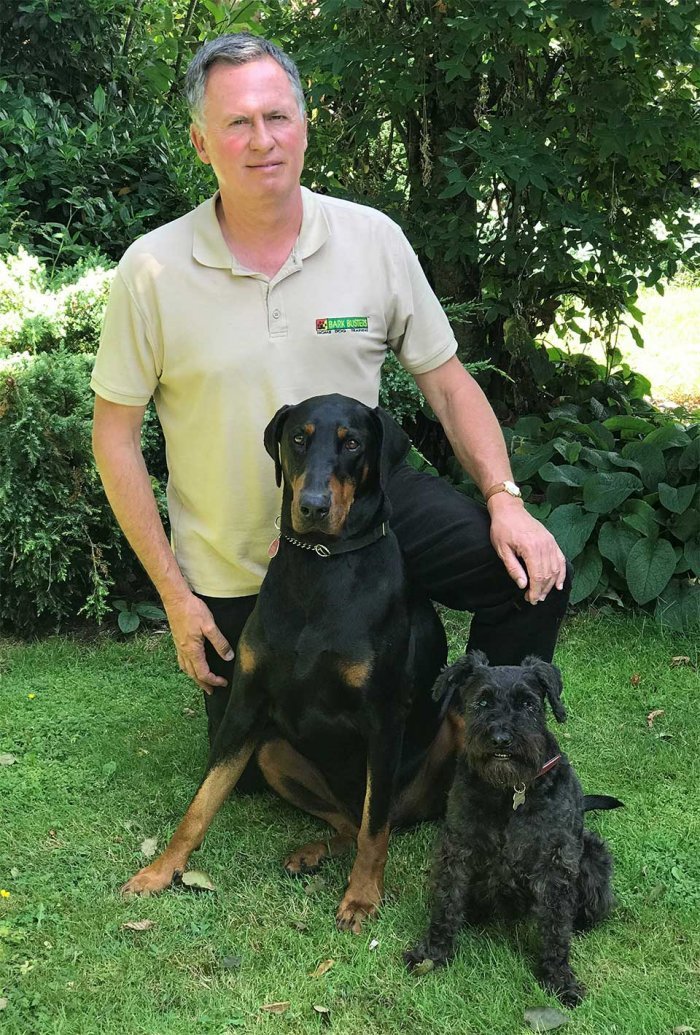 or call 0808 100 4071
I offer a variety of options to conduct lessons whilst maintaining social distancing. This includes home lessons, conducting lessons in your garden / open spaces and using video conferencing where applicable. We have introduced a new "Home Lesson Risk Assessment" to help to combat the spread of the virus.
Hello, I'm Kevin McDonnell, dog training Newton Abbot and I'm your local behaviour therapist for Bark Busters. I'm on hand to help you with any behaviour issues you may be experiencing with your dog, using an easy-to-learn system of communication.
I feel very privileged to work in this beautiful part of the UK. Travelling around Devon, meeting lovely people and their fabulous dogs is a job that many people would love. I've been training dogs here in the UK for over four years and I love it. Before moving back to the UK, I was a Bark Busters therapist in Canada for over 5 years.
Aside from the fact that I enjoy getting to meet amazing, characterful dogs every day, I thoroughly enjoy the work I do, teaching dog owners like you how to communicate effectively with their dogs. I teach a training programme to help you to build a better relationship with your dog, and eliminate the behavioural issues that are causing you, and probably your dog, stress.
If you're looking for local quality dog training near you, then you've come to the right place. Whether your dog barks, digs up the garden, has separation anxiety, toilets in the house, or won't walk nicely on a lead, I can help you. What is more, I can still help if he does a combination of these things, or shows aggression to strangers, aggression to other dogs, or to his siblings (sibling rivalry), or if he simply ignores you completely when you try to recall him. These issues very often arise from a breakdown in communication between you the owner and your dog, and once we fix that, everything begins to fall into place.
The training I will teach you is based on canine communication, and will allow you to learn how to communicate clearly with your dog because you will be using systems of voice tone and body language that he understands. By learning this kind, fast and effective system, you will learn how to show calm and consistent leadership, so that your dog understands what you are trying to communicate.
The training is delivered at your home in a one-to-one training session that will last around 3 hours. The time flies by as you enjoy learning the new communication techniques that I will show you, and once you understand the theory behind the training, it will all make perfect sense. Plus, most people find that they start to see a difference in their dog's behaviour during the lesson, and that makes the effort worthwhile. I will leave you with a clear vision of the way forward, together with a written training plan and lots of literature to help you to practice the training. Should you need any further help from me after the session, you can contact me for as long as you need me.
I have trained 1,000's of dogs, and have built a reputation for delivering fantastic results, and great customer service. This means that I am often referred by vets and other animal professionals. So, I am confident that, together, we can resolve any behaviour issues you are experiencing with your dog and rebuild your loving relationship with him. Before you decide to book a visit from me, I will ring you for a free, no-obligation telephone consultation where we will discuss your dog's issues and how best to resolve them. You can then be sure that I am the right trainer and behaviour therapist for you.
Well what can I say!!!! I was not expecting the results that we had and certainly not from Milo. I was expecting it to be like the dog training on the tv and it is nothing like that. Within minutes Milo stopped trying to bite the vacuum or grabbing anything out my hand! Maya has also stopped barking! I seriously cannot believe how with just a few hours I really feel like my whole atmosphere has changed .. It's a pleasure to walk with him, in fact I'm taking him out again whereas I've been avoiding it because he was pulling so much.. now he stays by my side! I know for people with troublesome dogs it can be hard to believe this is possible but I was nearly in tears with the results and the relief! I am so over the moon with Kevin and he was really friendly and great to meet his dog too!!! Thank you X a million!!!!!

T.F.

6th February 2020
I can also help if you are looking for a dog trainer in Exeter & Devon or Exmouth or Torqay
Services provided by Kevin
more...
how we can help you and your furry friend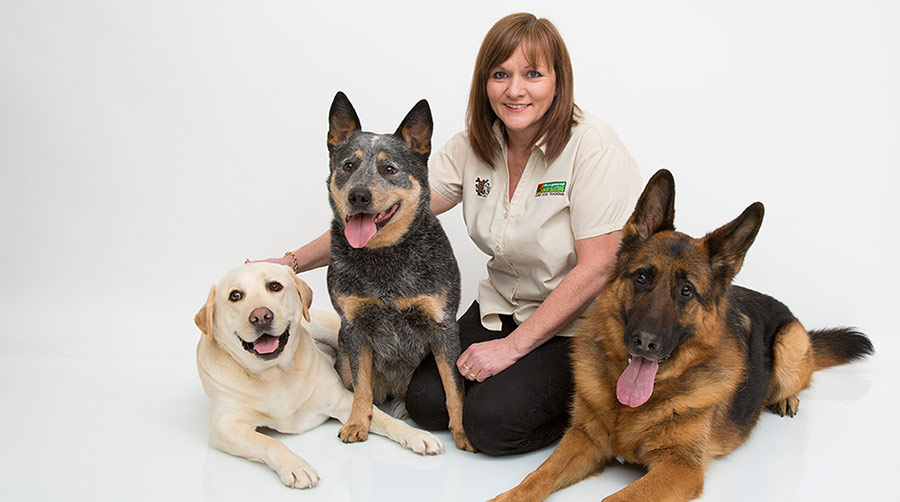 The Bark Busters communication methods help solve behaviour issues such as aggression towards people or other animals
Cure embarrassing habits like barking, jumping up on people, scratching & whining at doors or inappropriate toileting.
Create an obedient dog or puppy that will happily walk on the lead without tugging, sit or stay on command, and come immediately when called.
Set off-limit areas.
Reduce the stress of separation anxiety without the need for sedatives or drugs.
We teach you to communicate with your pet.
Do you find yourself shouting? Do you think your pet isn't listening to you? Maybe you're simply not speaking their language. The Bark Busters communication method is based on the way how our dogs communicate with each other and how they learn from older, more experienced members in the pack. This is what makes our training unique and effective.
Why do we train in your home?
Your pet lives with a family, in a home. This is where he spends most of his time and misbehaves most often, so this is where our programme is most effective. Our dogs learn by association. Bark Busters teaches him to listen in the home environment. If he does not listen at home, he will most probably not listen outside where there are far more distractions.
In your home we teach a one-on-one system without other distractions or the stress of being sent away from you to learn.
Of course, where you are experiencing problems outside the home such as pulling on the lead or dog aggression etc..., we will set up controlled situations in the park or wherever is most practical.