Puppy & Dog Training Prestatyn, Llandudno, Abergele, North Wales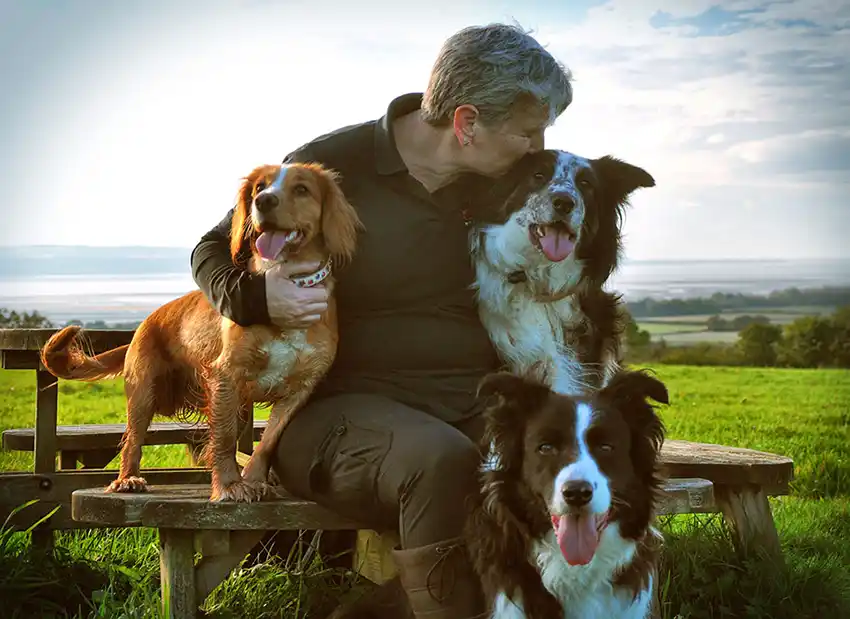 Welcome to dog training North Wales & Abergele, I am Sharon Chapman your local Bark Busters dog behaviour therapist and trainer. I also operate in Prestatyn, Rhyl, Colwyn Bay and Llandudno regions too. North Wales is a fabulous area to work as a dog trainer. I feel privileged that I get to meet the lucky dogs and their owners who call this beautiful part of the country, home. I have been working in your area for over 10 years now and I have helped thousands of dog owners like you. I've met lots of wonderful dogs and wonderful dog owners and I have helped them to resolve behaviour problems and communication that were previously making their life together more challenging than it needed to be.
Many people become frustrated by their dog's behaviour when they don't understand the reasons for it, and therefore don't know how to resolve it. This is where I can help you.
As my training is conducted on a one-to-one basis in your home, you can relax and be yourselves. You will behave more naturally, be less stressed, and learn more quickly. It's the same for your dog…, they will behave more naturally, and learn more quickly as they are more relaxed in their own environment. I find that, by listening to the owner's concerns, as they explain to me the problems they are having, whilst observing for myself the dog's natural behaviour, we can soon build a picture of what is going on. Once we've done that, we can decide on a training plan that will help you to eliminate the unwanted behaviour.
But it's not just the dog who receives training from me. I will also be showing you, the owners, the importance of kind, consistent communication that will increase your dog's confidence in you and allow you to take back control. The non-physical, gentle, and kind methods that I will teach you use the same communication systems that dogs understand instinctively, body language and voice tone.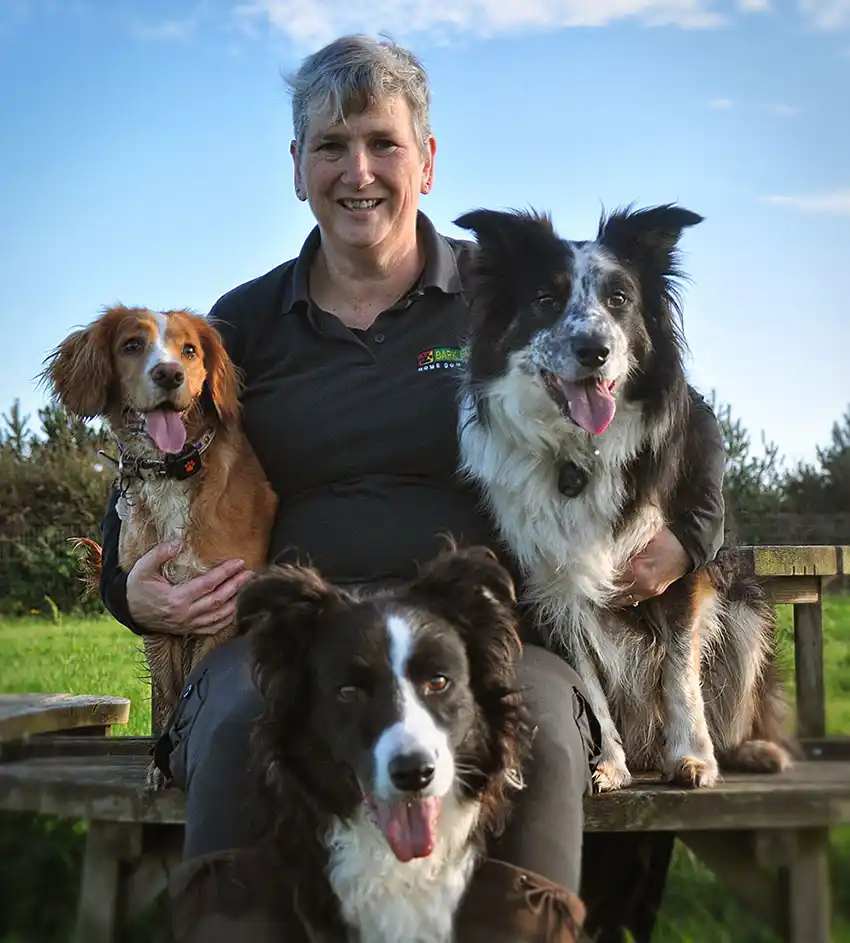 If you're looking for fast and effective dog training near you, then you've come to the right place. I deal with all kinds of problems from barking, pulling on the lead, jumping up, mouthing, aggression, separation anxiety, sibling rivalry and much more. The training package is tailored to you and your dog's needs and enables you to take things at your own pace, or at a pace that is best suited to your dog's personality and training issues. Our lessons will be informal, fun, and full of practical guidance on how to bring the best out of your dog.
Having multiple dogs myself, I understand that training and activities need to be tailored to the personality of your dog. Our current household has a Border collie and a Working Cocker Spaniel both have very different needs and learning styles, so I am constantly adapting my methods approach to suit them. They both compete at different levels in agility.
I've completed the PDTI Level 3 Practical Instructing Course and gained an "Applied Instructing Skills" award. An important element of dog training is to understand that dogs and people learn at different speeds and need different levels of support. That's why my training is always tailored to you and your dog. My Bark Busters Support Guarantee means I'm always on hand to return, free of charge, when you need further assistance, and I will leave you with written instruction to back up what we have learnt. I'll provide you with lots of information to help you achieve your goal.
I hope to meet you and your dog very soon.

Sharon accepts debit/credit cards

Sharon is first aider trained
Areas Covered
Prestatyn, LLandudno, Colwyn Bay, Conwy, Caernarfon, Rhyl, Abergele
Your trainer is an independent business owner who operates their own business under a franchise agreement with Bark Busters. Sharon Chapman trading as Bark Busters, is a franchisee of BBDT (UK) Limited, the Master Franchise holder.
Contact Your Local Trainer
My Service Ratings