meet your specialist trainer Ben Jordan
Dog Training & Behaviour Therapist for Plymouth & East Cornwall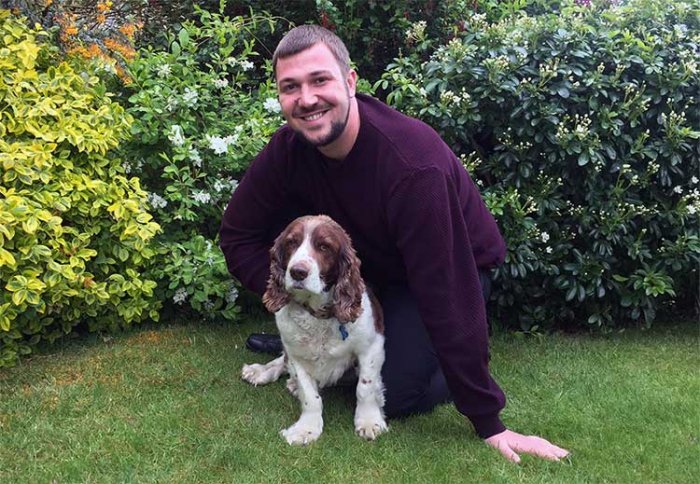 or call 0808 100 4071
Hello, I'm Ben Jordan your local therapist of Bark Busters Home Dog Training Plymouth Tavistock, Ivybridge and East Cornwall regions.
I'm here to help you overcome any behaviour problems you may be having with your dog.
As a dog lover and owner myself, I understand the challenges that owners can face when trying to get their dog's behaviour under control. I understand that you might feel overwhelmed, or feel that you have failed in some way. I can promise you that you haven't, and I will never judge you or criticise you for your dog's 'unacceptable' behaviour. Instead, I will show you the Bark Busters training techniques to help you communicate with your dog so that you can rebuild your relationship.
Our system is easy to understand for both dogs and their owners and to make it part of their life. There are no harsh methods, and no use of hands or other equipment to cause pain or distress to your dog or puppy. By simply learning our techniques of voice tone and body language, your dog will soon start to listen to you, and those unwanted behaviours will be a thing of the past. At Bark Busters we 'Speak Dog' and I will show you how to do the same.
I provide training and behavioural services in your home, our appointment will take place in your home, where you and your dog are most relaxed and where most of the problems occur. We will meet at a time to suit you to ensure that you have the time available to get the most out of our lessons. I will take time to listen whilst you explain your concerns about your dog's behaviour. I will explain how the system of training works, and how we will be using it to deal with the issues you have outlined to me. Once you are happy, we will start with some techniques to get your dog listening to you again. I will show and guide you through the training process, and we will work at a pace that suits you and your dog.
Many of the common problems I am called in to help with include, separation anxiety, sibling rivalry, barking, pulling on the lead, recall, aggression to other dogs and animals or people, destructive behaviours, toileting, or a combination of any of these. You can relax in the knowledge that, however your dog challenges you, I have probably come across the issue before.
I am also happy to offer puppy training services in your home. The training for a puppy will evolve as he/she develops, and involves much learning through play. Like all of the behaviour and training service I offer, you will receive written instructions to help you, lots of information for reference, and the guarantee that I will support you as needed for the duration of your support guarantee.
My previous work experience has taught me that people learn at different speeds and in different ways. Dogs are no different. I will teach you the techniques and show you in a calm and consistent way and I will always be available to answer any questions or to give you a little extra help and guidance. We will work together to resolve your dog's issues, and I will be the first to celebrate with you once you have achieved your goal.
If you would like to find out more about how I can help you, please don't hesitate to get in touch for a no-obligation chat. I look forward to meeting you soon.
I couldn't be more pleased with the training provided by Ben. He was thorough, patient and made sure that I understood everything bit by bit. I totally understand where and how I've been going wrong and it is helping my anxieties around other people and dogs immensely, plus Truffles is so much more calm and happy! Big up to Ben at Barkbusters- thank you- I'm looking forward to continuing to learn over the coming year. :)

K.P.

6th February 2019
Services provided by Ben
more...
how we can help you and your furry friend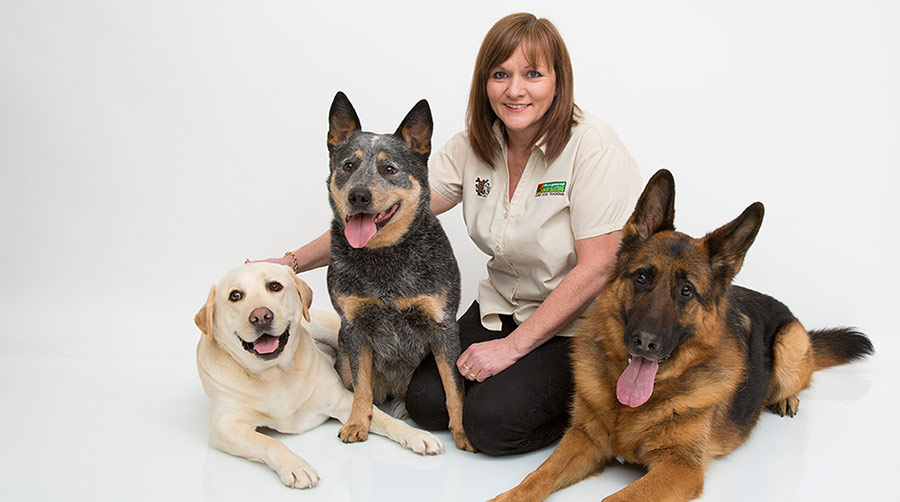 The Bark Busters communication methods help solve behaviour issues such as aggression towards people or other animals
Cure embarrassing habits like barking, jumping up on people, scratching & whining at doors or inappropriate toileting.
Create an obedient dog or puppy that will happily walk on the lead without tugging, sit or stay on command, and come immediately when called.
Set off-limit areas.
Reduce the stress of separation anxiety without the need for sedatives or drugs.
We teach you to communicate with your pet.
Do you find yourself shouting? Do you think your pet isn't listening to you? Maybe you're simply not speaking their language. The Bark Busters communication method is based on the way how our dogs communicate with each other and how they learn from older, more experienced members in the pack. This is what makes our training unique and effective.
Why do we train in your home?
Your pet lives with a family, in a home. This is where he spends most of his time and misbehaves most often, so this is where our programme is most effective. Our dogs learn by association. Bark Busters teaches him to listen in the home environment. If he does not listen at home, he will most probably not listen outside where there are far more distractions.
In your home we teach a one-on-one system without other distractions or the stress of being sent away from you to learn.
Of course, where you are experiencing problems outside the home such as pulling on the lead or dog aggression etc..., we will set up controlled situations in the park or wherever is most practical.