Puppy Training Manchester Behaviour Education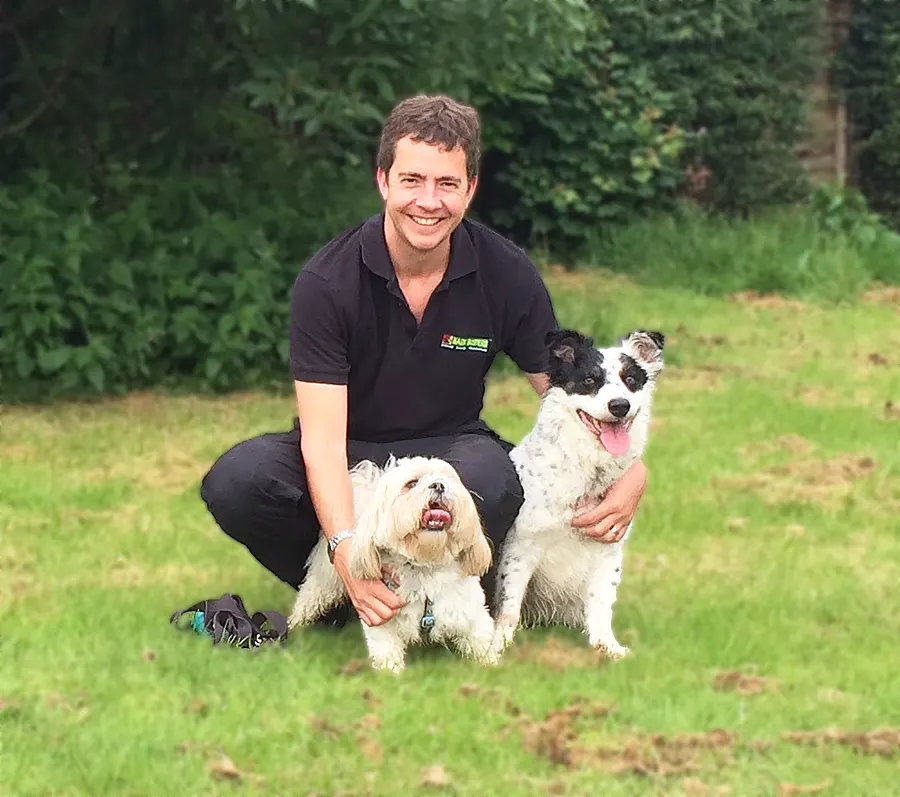 Are you looking for puppy training Manchester, then you've come to the right place, I'm Alex Fraser, your local Bark Busters trainer and behaviour therapist and I'd be delighted to hear from you if you need help with any aspect of your puppy's behaviour or general obedience.
Whether you're an experienced dog owner or a first-time puppy owner my personal training plan will ensure that he or she grows to be the happiest, most relaxed and responsive dog they can be, whilst making the process fun and enjoyable for all.
Puppies can be hard work. They will have unavoidable toilet accidents, explore their new world with their mouth and teeth and are likely to steal anything left in their reach - underwear and socks are especially tempting!
As they settle into their new home they may well start to jump up, play bite or nip, or demonstrate separation anxiety, barking, whining, crying and showing distress, scratching at doors or more frequent toilet accidents. All these behaviour problems can be prevented or rehabilitated. I am also there for you if you simply want to get your new puppy off to the right start and avoid unwanted behaviours ever becoming an issue.
My tailored programme gives you everything you need to successfully educate and bond. The training takes place one to one in your home and the initial lesson takes around two to three hours. The lessons will be fun for you and your pup, they are kind and gentle with no harsh methods. We will use body language and voice tones in a stress free, relaxed and friendly atmosphere to help you become the proud owner of a responsive and happy puppy.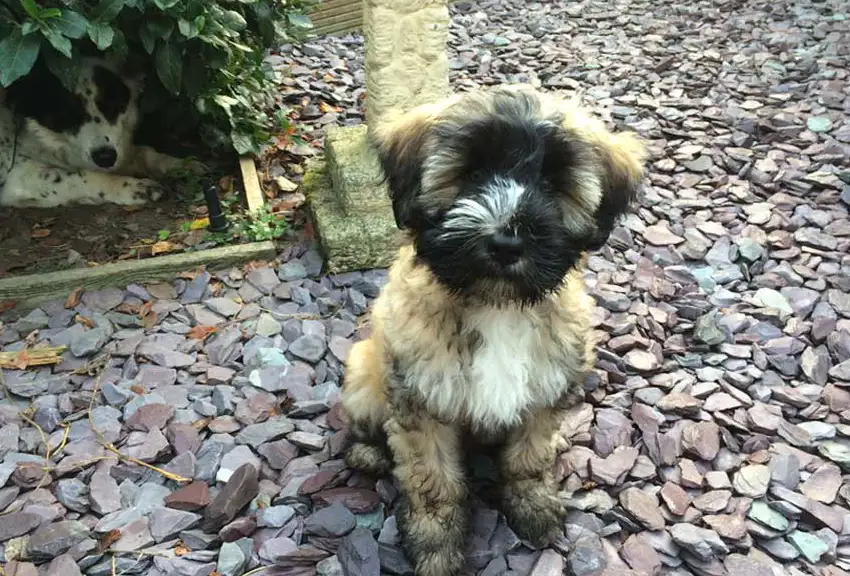 The puppy training programme covers:
Fast track to best toileting habits
The benefits of introducing a crate
Appropriate diet and good food manners
Recall - coming when called
Gate and door control
Sit, stay and down training
Correct holding of the lead and walking
Walking to heel
Distance control (staying with you when there are other distractions)
How to successfully socialise your puppy
How to de-sensitise, for example, vacuum cleaners and car travel
Protecting your puppy from being traumatised by e.g. other humans and dogs
Accustoming to handling, bathing and grooming
Bad behaviour management and prevention e.g. jumping up, mouthing, play biting and chewing
About Alex
If you're looking for quality puppy training near you, then you've found the right place. I've been working as a Bark Busters behaviour therapist and trainer for several years now and have trained hundreds of dogs. I took over the Manchester Central area after many years in a corporate job and have never looked back. I relish every day that brings me the opportunity to work with dogs of every size, age, breed and whatever the behaviour problem and love making a difference for dogs and their owners.
Puppies are always a lot of fun to work with but, as cute as they are, I know from my own puppy just how difficult some of them can be! I had been looking forward to taking on a puppy to add to our family and so Ollie, a 16-week-old Tibetan terrier, came into our lives looking like butter wouldn't melt. Like all pups, he nipped, chewed, jumped up, had toileting accidents. He had a nervous character and started to show signs of becoming reactive to people and other dogs. He loved our older rescue dog, Max, a collie cross, who happened to have a very fluffy tail; hours of fun for our naughty pup – not so much for Max who wanted to be left in peace!
Thankfully my Bark Busters' knowledge and training helped Ollie overcome his anxieties, he soon learned to trust our decisions and changed his behaviours. It can be hard work but with patience, consistency and fun mental stimulation and training games he progressed rapidly and is now a friendly, relaxed and happy family dog. Of course, he still has his playful (and sometimes mischievous!) personality – but we wouldn't have him any other way!
My experience with my own dogs and a multitude of challenging dogs and puppies, means that I totally understand and appreciate the anxieties and stresses you may be facing. Whether it's basic commands, recall and lead training or more complex issues such as aggression, sibling rivalry or separation anxiety I will work with you to give you and your new puppy the best start in your new life together.
Feel free to contact me for a no-obligation chat about your needs. You can also read my client reviews to see what other people have to say about me and my training.

Alex accepts debit/credit cards

Alex is first aider trained
Areas Covered
Your trainer is an independent business owner who operates their own business under a franchise agreement with Bark Busters. Mutts With Manners Ltd trading as Bark Busters, is a franchisee of BBDT (UK) Limited, the Master Franchise holder.
Contact Your Local Trainer
My Service Ratings