Runcorn Dog Training & Behaviour Therapist in Cheshire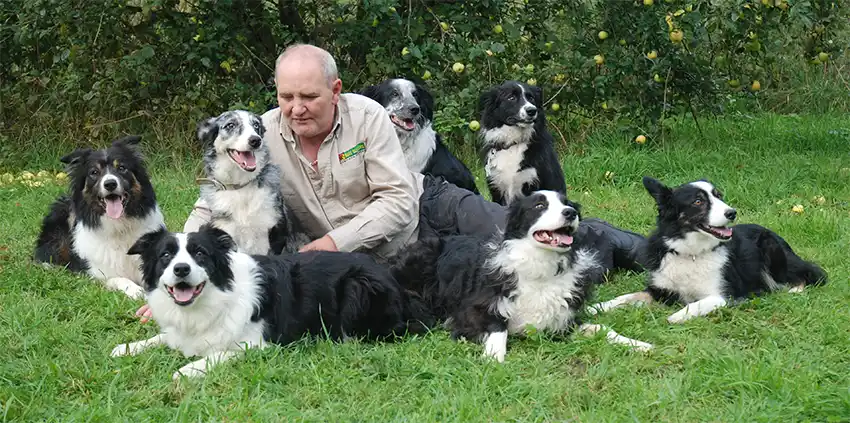 I provide behaviour services and dog training Runcorn and surrounding areas. Backed by the Bark Busters Support Guarantee means you have the peace of mind that you can call on me to return free of charge for continued support with your training and behaviour needs. I'm Neil Price (dip.dog.psy). Is your dog like one of the family but you find it challenging and frustrating with their naughty behaviour? Or perhaps you're looking for obedience dog training? Then please read on! You love them, you walk them, you feed them yet nothing seems to be working.
Unacceptable behaviour such as aggression, chewing, jumping up, chasing, pulling on the lead, selective hearing on recall and many more behavioural traits are not uncommon. It can be upsetting to see your pets showing signs of being nervous or fearful. If you would like to resolve these issues quickly and effectively, you have come to the right person!
I am the owner of six dogs, four of which were rescued. My rescue dogs came, varying in age, with their own challenges. Gemma, was a 16 months old working sheepdog when I rescued her. She was very nervous, sometimes displaying signs of aggression to both dogs and people. She was not house-trained and not in the best physical shape. In the first weeks she showed real signs of aggression. Her initial behaviour was very challenging, but with patience and training, Gemma and I now have a great relationship. Gemma and I now compete at a national level in the Kennel Club agility competitions. Gemma also has the highest award issued by the Kennel Club, which is Agility Warrant Gold.
I work with all breeds, all ages and all problems. From getting it right from the start with your puppy, child safety, expectant parents, sibling rivalry and many more. I recently worked with a deaf aggressive dog whose owners were on the point of having her euthanized. It was really fulfilling to help her and the owners understand each other and resolve her issues.
I have successfully passed my Diploma in canine psychology with merit, accredited by the SFTR (National UK Therapists Register) and I'm a qualified Kennel Club judge.
I teach you how to communicate quickly and effectively with your dog in a language they will understand. My methods are kind and effective and you'll have peace of mind that if you need further help, this is provided free of charge under our Bark Busters Written Support Guarantee.

Neil accepts debit/credit cards

Neil is first aider trained
Areas Covered
Your trainer is an independent business owner who operates their own business under a franchise agreement with Bark Busters. Neil Price trading as Bark Busters, is a franchisee of BBDT (UK) Limited, the Master Franchise holder.
Contact Your Local Trainer
My Service Ratings