meet your specialist trainer Isla Clarke
Home Dog Training Covering Worcester & West Midlands South Region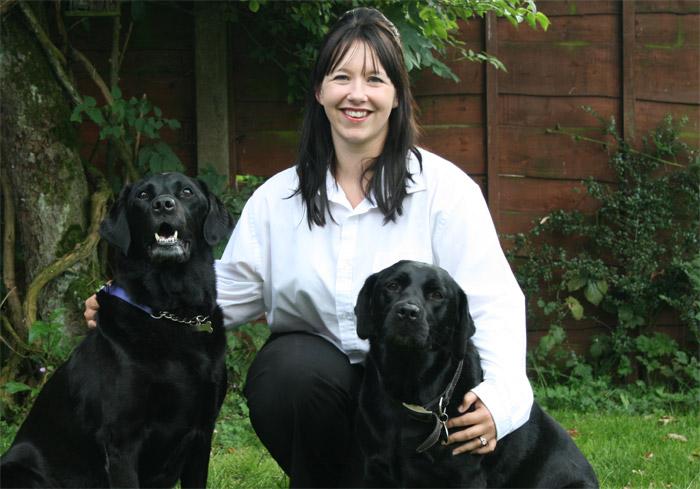 or call 0808 100 4071
Hello I'm Isla Clarke, your therapist for Bark Busters Home Dog Training Worcester & West Midlands South region.
As a dog trainer with over 8 years' experience working in the West Midlands region, I have enjoyed meeting lots of different dogs and their owners, in different situations, and displaying many different behaviours.
I love my job, as I love meeting the dogs, and their owners who ask me to help them overcome behavioural issues they are struggling to control. It could be that your dog constantly barks and annoys the neighbours, or pulls you down the street when on lead, or just won't come back to you when you call him. These, and many more issues, are the types of behaviour problems I deal with every day. My job satisfaction comes from helping owners to learn how to communicate better with their dog so that these problems can be overcome, and seeing the look of delight on their faces when they finally see that their dog isn't beyond training. My methods are based on how dogs naturally communicate along with being consistent. They are fast acting, long lasting and gentle. I want your dog to love and respect you – exactly what I imagine you want too! So, very often, I spend a lot of time coaching owners in a way that will help them achieve that, and showing you how to interact with your dog, making the programme fun and rewarding for both of you.
My training starts off in the home, as this is where the problem behaviour is learnt and where most of the problems start. On our very first meeting, you will have lots of opportunity to tell me about the problems you are experiencing, and what you want to achieve. We will work together, using my unique communication techniques, to help your dog understand what you want from him, and giving lots of praise and encouragement as he learns. You will also be learning too, so I will ensure that you have lots of opportunity to practise the techniques whilst I am with you, and then I will leave you with a clear tailored programme to follow. Bark Busters offer a written support guarantee for the service. This means that, once you have decided which of our training programmes best suits you, I will return free of charge to support you throughout the term of the support guarantee. All we ask is that you commit to practising for 10-15 minutes each day, so that progress is maintained.
I can help you with leadwork, recall, separation anxiety, sibling rivalry, barking, aggression, and many other issues. I can also help with puppy training which covers toileting, mouthing, and chewing initially, and goes on to lead work, and any other advice and instruction you'll need to help your puppy grow into a happy, well-socialised member of your family.
As a dog owner myself, I understand how important it is to feel confident in your dog's behaviour. This is what bought me to Bark Busters all those years ago. I'm sure that, together, we can work to build a better relationship between you and your dog and to create a happier dog in the process!
You might like to join me on one of my community dog walks in Cannock Chase, or Dimmingsdale in Staffordshire. These are monthly events, completely free of charge and a great way to socialise with other people who understand the issues you may be having.
You can also visit my Facebook page for news, tips and advice.
I can also help if you are looking for a dog trainer in West Midland South or Kidderminster
Services provided by Isla
more...
Isla is a certified dog First Aider
how we can help you and your furry friend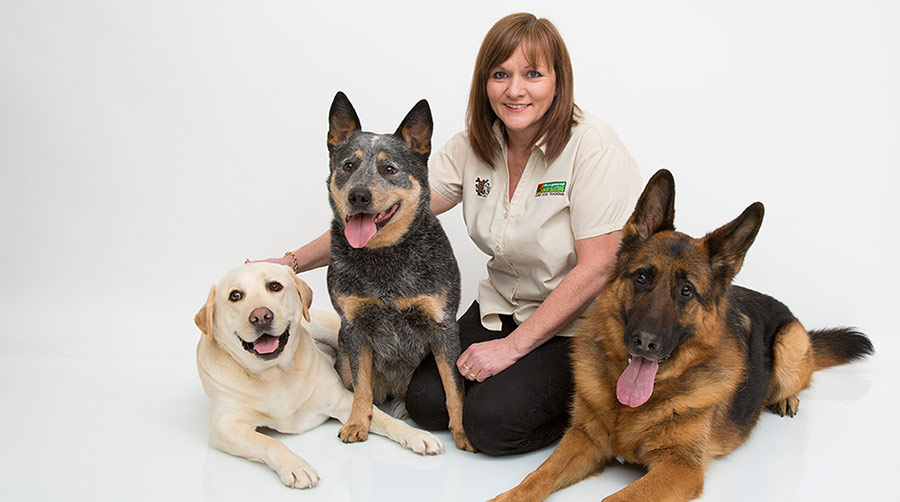 The Bark Busters communication methods help solve behaviour issues such as aggression towards people or other animals
Cure embarrassing habits like barking, jumping up on people, scratching & whining at doors or inappropriate toileting.
Create an obedient dog or puppy that will happily walk on the lead without tugging, sit or stay on command, and come immediately when called.
Set off-limit areas.
Reduce the stress of separation anxiety without the need for sedatives or drugs.
We teach you to communicate with your pet.
Do you find yourself shouting? Do you think your pet isn't listening to you? Maybe you're simply not speaking their language. The Bark Busters communication method is based on the way how our dogs communicate with each other and how they learn from older, more experienced members in the pack. This is what makes our training unique and effective.
Why do we train in your home?
Your pet lives with a family, in a home. This is where he spends most of his time and misbehaves most often, so this is where our programme is most effective. Our dogs learn by association. Bark Busters teaches him to listen in the home environment. If he does not listen at home, he will most probably not listen outside where there are far more distractions.
In your home we teach a one-on-one system without other distractions or the stress of being sent away from you to learn.
Of course, where you are experiencing problems outside the home such as pulling on the lead or dog aggression etc..., we will set up controlled situations in the park or wherever is most practical.