Adopt a dog - World Stray Day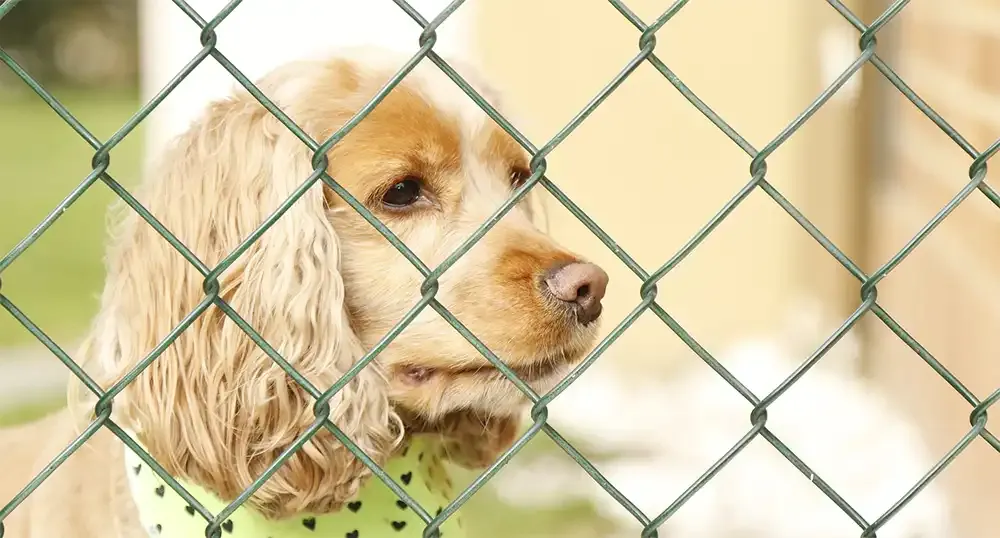 You may be familiar with the slogan "don't shop, adopt". It is intended to encourage us to find our next family member at one of the many dog rescue centres around the UK, cut the demand for puppies and so reduce the number of puppy farms and indiscriminate, unlicensed breeders. There are thousands of dogs looking for a new home and, by adopting your new dog, you will be helping one of them on their way back to being a loving family dog. As April 4th is World Stray Animals day, this is a good time to look at the benefits of adopting a dog, and helping to reduce the number of stray and lost animals living dangerous lives on the streets.
Firstly, for anybody thinking of getting a dog, adoption will usually be much more affordable than buying from a breeder. In addition, as many of the dogs in the rescues have lived in homes at some time in their lives, many are often house trained and good with people. In many cases, they are also good with other animals but a good rescue centre will always inform you if this is the case, and will ensure that the dog to be adopted meets any other dogs in the household before allowing him to come home with you.
Raising a puppy requires a lot of hard work, and a lot of expense in veterinary fees for inoculations and spaying/neutering. Adult dogs leaving a rescue centre will have been checked out fully by the veterinary staff, inoculated, microchipped and (usually) neutered before leaving for their new life.
Another important consideration when choosing a dog is their personality as well as their breed. Breed will determine size, something that will play a major part in the decision when choosing a dog. However, the personality of the dog you are thinking of will also be an important consideration... Do you need a quiet, calm dog, or one who is energetic? Do you want to join a group of dog walkers? And would this dog be able to cope with that? Do you want to take on further training? And is this dog responsive to training yet? The staff at the recue will be able to tell you more about the dog, and let you know more about his personality having spent time with him.
Once you have chosen your perfect furry friend, and agreed that his size and temperament are going to suit you, you can pay the fee and take him home. It is worth making some preparations at home before you go to collect him. Remember, your house will be a new environment, with lots of new scents and sounds, so make sure that you don't overwhelm him by overdoing the fuss! Allow him time to settle, maybe create a space that is just for him, where he can go to recharge his batteries, and from where all humans won't bother him. Allow him to come to you at his own pace rather than following him around.
Rescue dogs will often need some time to settle, and adjust to their new life. Remember, if they have been strays, they may have been living a difficult and dangerous life on the streets, and may not trust everybody or everything on first sight. Be patient and give him time but don't mollycoddle him or become his servant, pandering to his every whim as that may cause problems further down the line.
To avoid any risk of your dog becoming a stray again, please ensure that your garden is enclosed, that all gates close properly and locked if needed. Don't allow him to 'help' you answer the front door, as he could run away from you if something attracts his attention. NEVER leave him unattended outside shops. Do make sure he is microchipped and that you update the records to ensure that he is registered to your address and telephone number. Bark Buster clients can take advantage of our free WaggTagg™ technology which enables dogs to be reunited with their owners very quickly. But all dog owners are legally obliged to have their dog wearing a collar and ID tag displaying the owners address and phone number, and from April 6th in the UK, microchipping is a legal requirement.
Please see our article on this for further information.
Finally, if you struggle with any aspect of your rescued dog's behaviour, please do contact your local Bark Buster therapist who will be delighted to help, and will share their experience and expertise in helping you to deal with your new addition.