Choosing a Puppy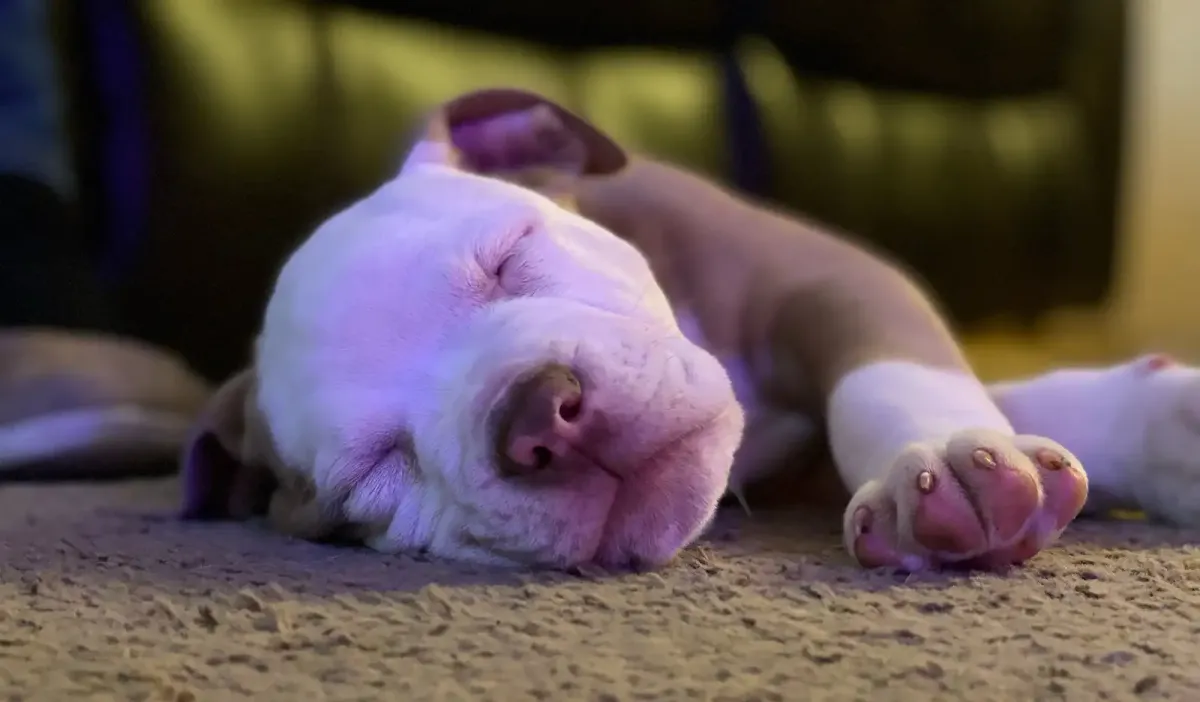 How can anyone resist their big sad eyes - they're all adorable so how do you decide which puppy will turn out to be the right dog for you? Here are some pointers that might keep you on the straight and narrow and stop you from being seduced by the wrong one, especially if there are small children in the family.
Firstly, make sure you see the mother with the puppies. If she's laid back about you being near her puppies, chances are she's a pretty cool customer. Puppies mostly inherit their mother's temperament. The following Do's and Don'ts might keep you on the right path to owning a great dog:
DON'T choose a puppy that won't approach strangers freely. Crouch down amongst the puppies and watch their reaction to you.
DON'T pick the one sitting by itself and looking all sad. There is a very good reason why this one won't or can't interact with the rest of the litter. It's either too shy, scared, sick or aloof. Either way, it will more than likely grow up to be a problem dog.
DON'T choose a listless puppy. It could have an underlying illness. It's costly enough to purchase and raise a puppy without veterinary bills for an illness you didn't expect. You want one that is happily active but not overbearing.
DON'T choose the biggest or the smallest in the litter. They're either greedy bullies or weedy weaklings who will end up giving you more headaches than joy.
DON'T rush. Spend at least an hour watching the puppies playing.
DON'T choose the puppy that the breeder bottle fed because the mother rejected it. She rejected it because she knew there was something wrong with it. We humans can't bear to see a puppy starve. That puppy will almost certainly be a problem dog.
DON'T choose and collect on the same day. Allow a cooling down period so that you can educate yourself on the responsibilities and cost of raising a puppy.
DON'T let your puppy go out of the door ahead of you. It is important that from the beginning you establish yourself as the leader, so you always go first and he follows.
DO take along some bedding or a cuddly toy to leave with the litter to pick up the smell. You can collect this when you pick up your puppy.
DO visit several vets in your area and choose one that you like and who has time to show an interest in you.
DO ensure that your garden area is properly and safely fenced for something as small as your puppy.
DO think about purchasing a sleeping crate. Puppies love small, enclosed places to sleep. It will also need a place away from the children.
DO supervise all the interaction between your children and the puppy. Children can be rough or not properly co-ordinated to hold a wriggly puppy. Don't let the children over handle the puppy.
DO educate yourself on diet. There is a lot of information on the internet on this subject.


DO seek the services of a good trainer or training club. Your puppy will need education in the ways of the human world. He's a dog and he won't know how to behave in our world unless we teach him.