Keeping your Dog Happy and Healthy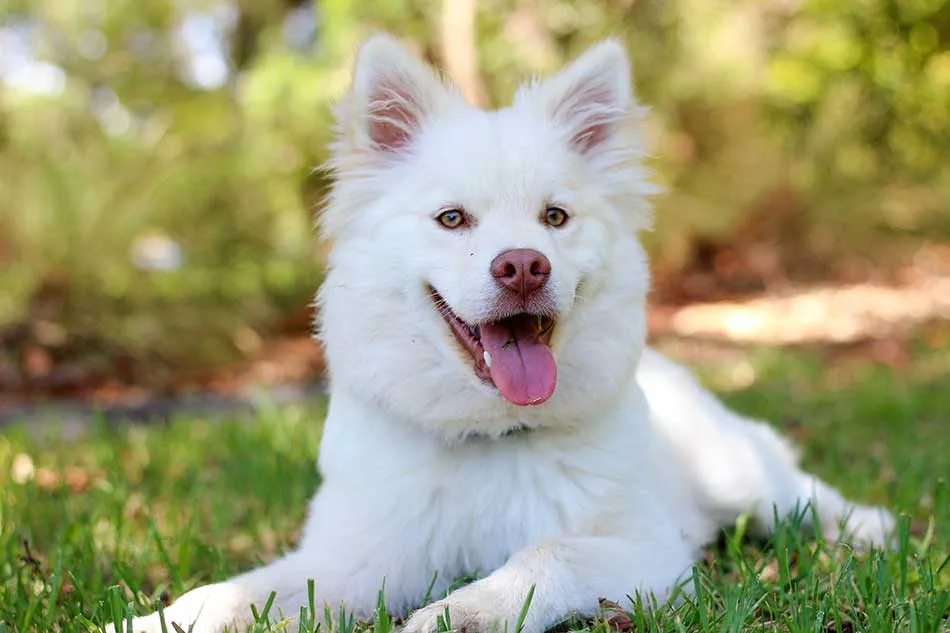 Are you doing all you can to keep your dog happy and healthy? Providing a healthy lifestyle and entertaining your dog through play and exercise are key to ensuring that your dog lives a long and happy life.
We've got some tips to help you keep your dog in top shape:
Food
Feed your dog the best-quality food you can afford. The debates around raw food vs. kibble rumble on, but you can do your own research to find a food that is as healthy and nutritious as possible for your dog. www.allaboutdogfood.co.uk is a great source of information for dog owners looking for honest information about the ingredients and quality of all dog foods available either by mail order or from pet shops and/or supermarkets. Be aware that, as dogs age, their dietary needs change too.
Also, please be aware that some human foods can be harmful or even kill your dog. Never feed your dog dried fruits, chocolate, yeast dough, salty foods, avocados, onions or anything containing caffeine.
Your Bark Busters® trainer will be keen to tell you that a dog's diet should be as natural as possible and consist mainly of meat and vegetables. Check out the percentages of these ingredients in any food claiming to contain them.
Weight
The food you feed, and the quantity your dog eats, will affect his weight. Many dogs in the UK are overweight, even obese. Please speak to your vet to ascertain your dog's ideal weight, and make sure you feed the correct quantity of food to suit. Showing your dog love by overfeeding is a recipe for disaster and could shorten your dog's life by up to 2 years. It can also leave your dog prone to cancer, diabetes, heart disease and many more conditions that stop your dog living an active, healthy and happy life. You will, of course, want to give your dog treats but try to stick to low-calorie snacks that may include slices of carrot, apple or cucumber. Remember that whatever treats you decide to feed should also be counted as your dog's daily intake.
Hydration
Dogs need water for digestion, so always ensure that your dog has a supply of fresh, clean water. Rinse and wash the water bowl every day to prevent bacteria from developing. It's also worth keeping an eye on the amount of water that your dog drinks, as a massive increase or reduction could be a sign of illness or the wrong food.
Grooming
Many people choose to have their dog shampooed and/or groomed regularly, and their nails trimmed regularly. Try to choose a shampoo that won't destroy your dog's natural oils in his coat. Keeping your dog's nails trimmed, and their coat free from mats will ensure his comfort. Also, because plaque and bacteria can build up on your dog's teeth, they need to be brushed regularly and checked for decay.
Vet Visits
It's crucial to have your dog registered with a vet, as your vet will be a crucial point of contact for any health concerns during your dog's life. It's also important to get your dog accustomed to visiting the vet from an early age so that he is happy to be handled and examined. An annual check-up at the vet will help you to be aware of any medical issues, or potential problems, ensure that your dog's weight is in the correct range, and keep up to date with vaccinations.
Play, Exercise and Training
These are all important aspects of your dog's life and can, of course, be done individually. Alternatively, Play and exercise can often be used as opportunities for training.
Play
Playing with your dog helps them to use their brains, use up energy, and bond with you. Playing fetch, hide and seek, or frisbee are great ideas for playing with your dog and giving him your one-to-one attention. Indoor games can be just as stimulating for your dog's brain and shouldn't be discounted for those times when it's not possible to be outside.
Exercise
Your dog needs daily exercise. For some dogs this can be a 15-minute walk, others need longer and more vigorous exercise. It's worth making sure that the breed you select is one who's exercise needs, you can meet. If you are out at work for several hours during the day, it's worth engaging a dog walker to exercise your dog for you.
Training
Keep on top of your dog's training, and make sure that he is not confused by differing commands from different members of the family. Ask all the family to follow the rules and be as consistent as possible. A dog who knows what is expected of it, is a happier and more-relaxed dog.
Use your play and/or exercise time to reinforce your training. Make it fun for your dog by being consistent and don't forget to give lots of praise for good behaviour.
By putting a little effort and thought into caring for your dog, you can help him to live a longer, happier life, and that means that you get to enjoy your dog for much longer.


---
Bark Busters trainers have trained more than 1 Million dogs worldwide and are renowned authorities in addressing dog behaviour with all-natural, dog-friendly methods. Bark Busters training is the only service of its kind that offers International guaranteed lifetime support. With hundreds of trainers around the world, Bark Busters continues its mission to enhance the human/canine relationship and to reduce the possibility of maltreatment, abandonment and euthanasia. Contact your local Bark Busters dog trainer to see how they can help.